FIRE DRILL HELD AT AESC HEADQUARTER
# People - Culture
Every year, besides the obligate firefighting rehearsing according to Vietnam Fire and Rescue Police Department's regulations, AESC Safety Department also develops a yearly training plan for staffs and employees on using in-place fire fighting equipment. A fire drill was held in our simulation area in September 12.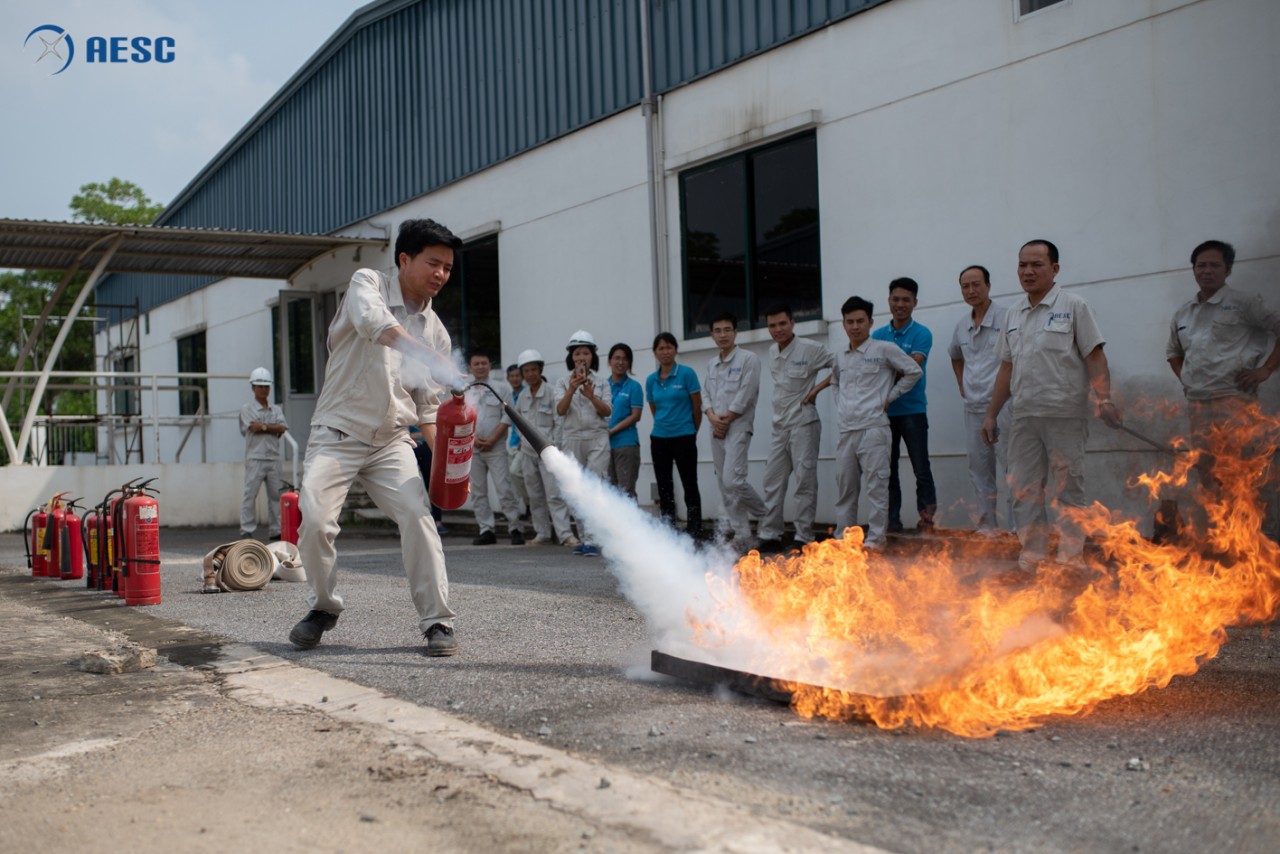 Each employee was instructed and practiced the use of portable fire extinguishers, wall taps, water hoses, fire hydrants in different situations.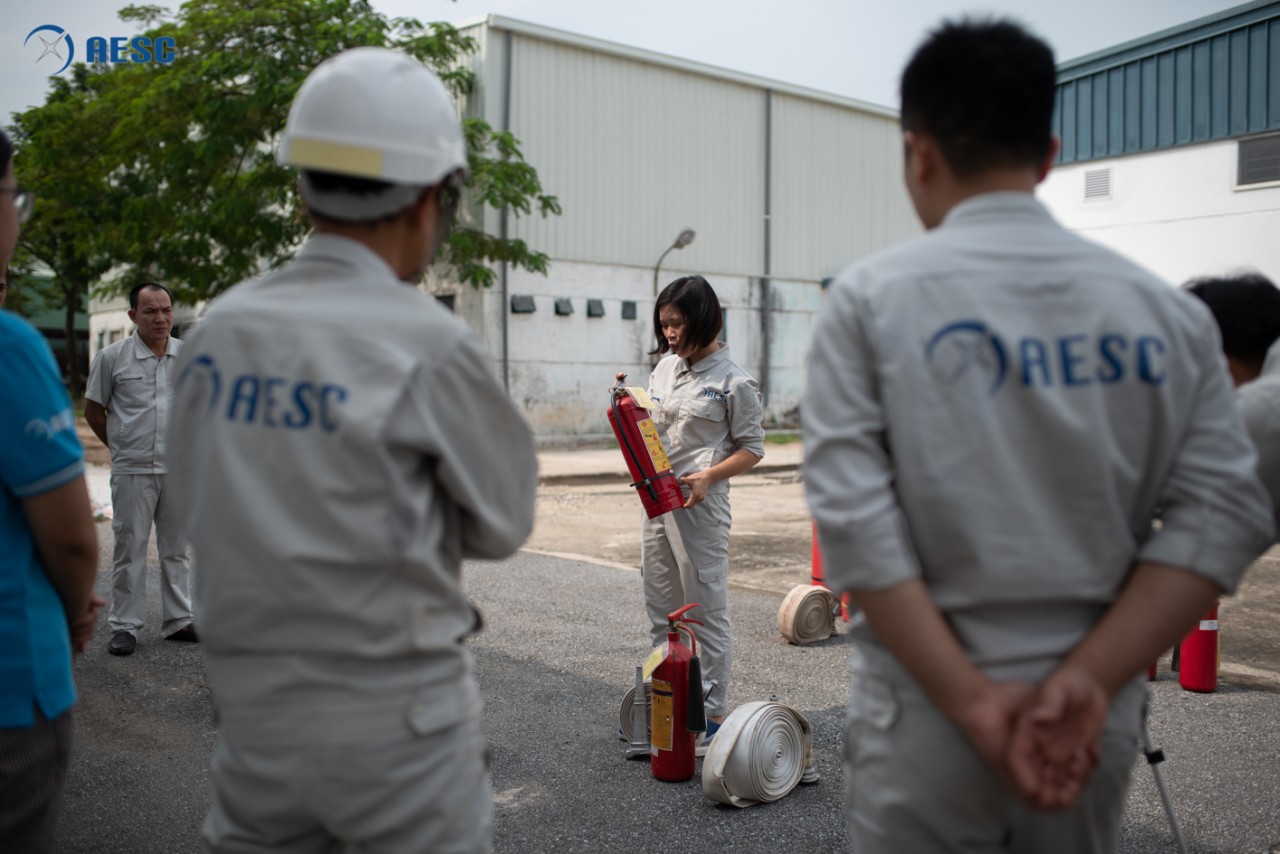 In the rehearsal, our employees had to go through the following process:
- Carrying out seal removal and using the fire extinguisher to put out fire in the gas tank until extinguished powder is out or the fire is completely turned off.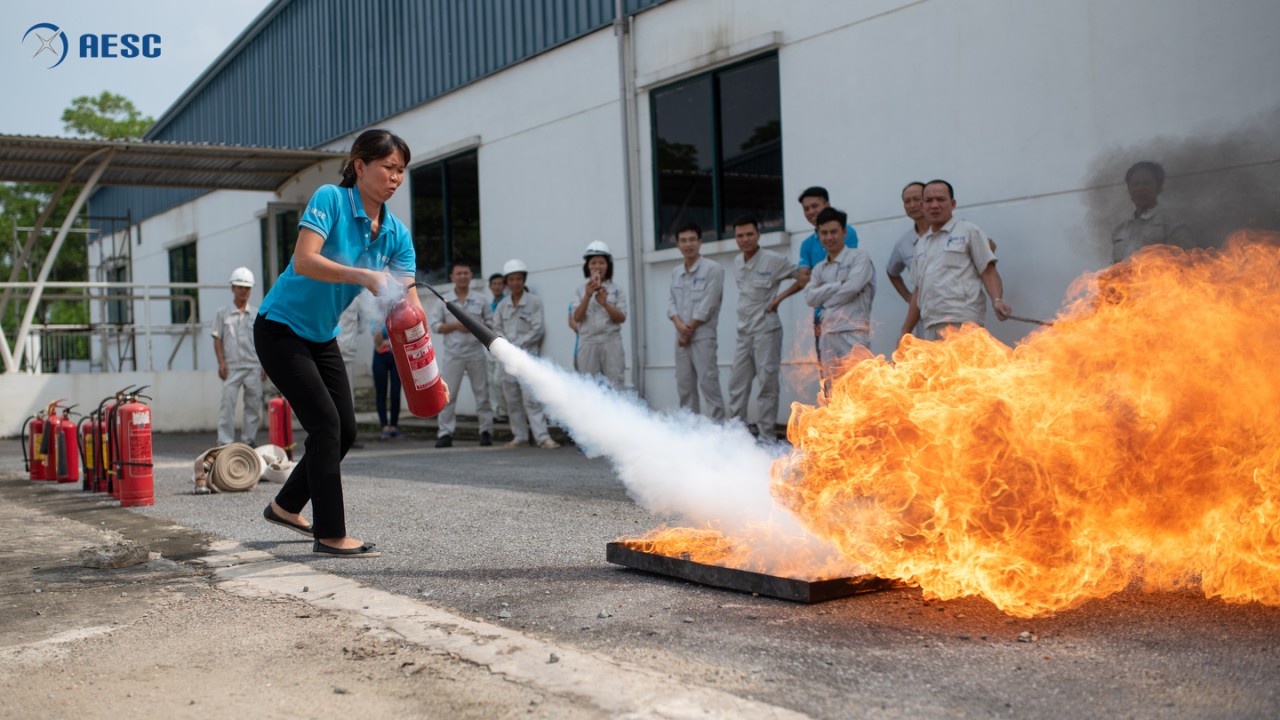 - Connecting fire hose storz coupling, using nozzle and practicing water spray. Under certain situations, high hazards cannot be controlled or extinguished totally with ordinary sprinkler systems, but with water spray systems.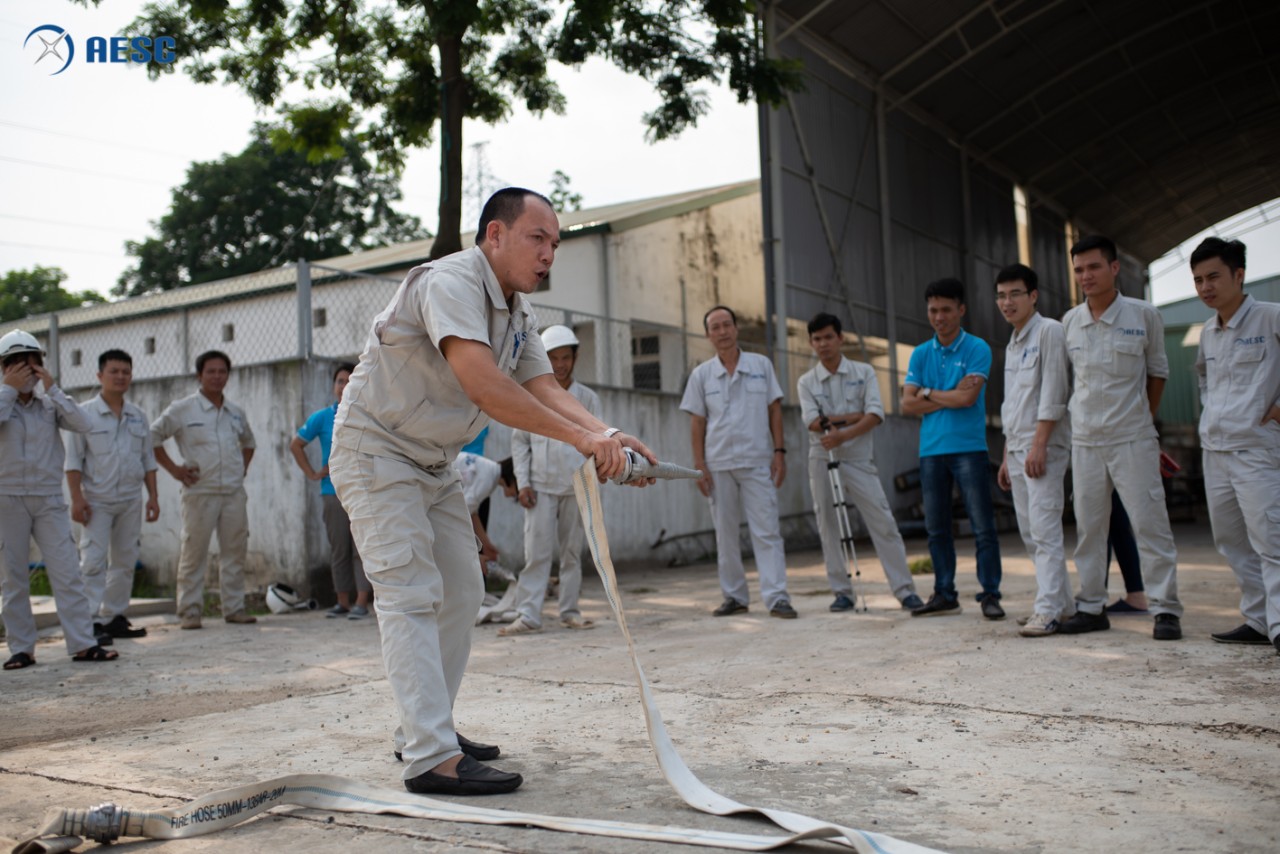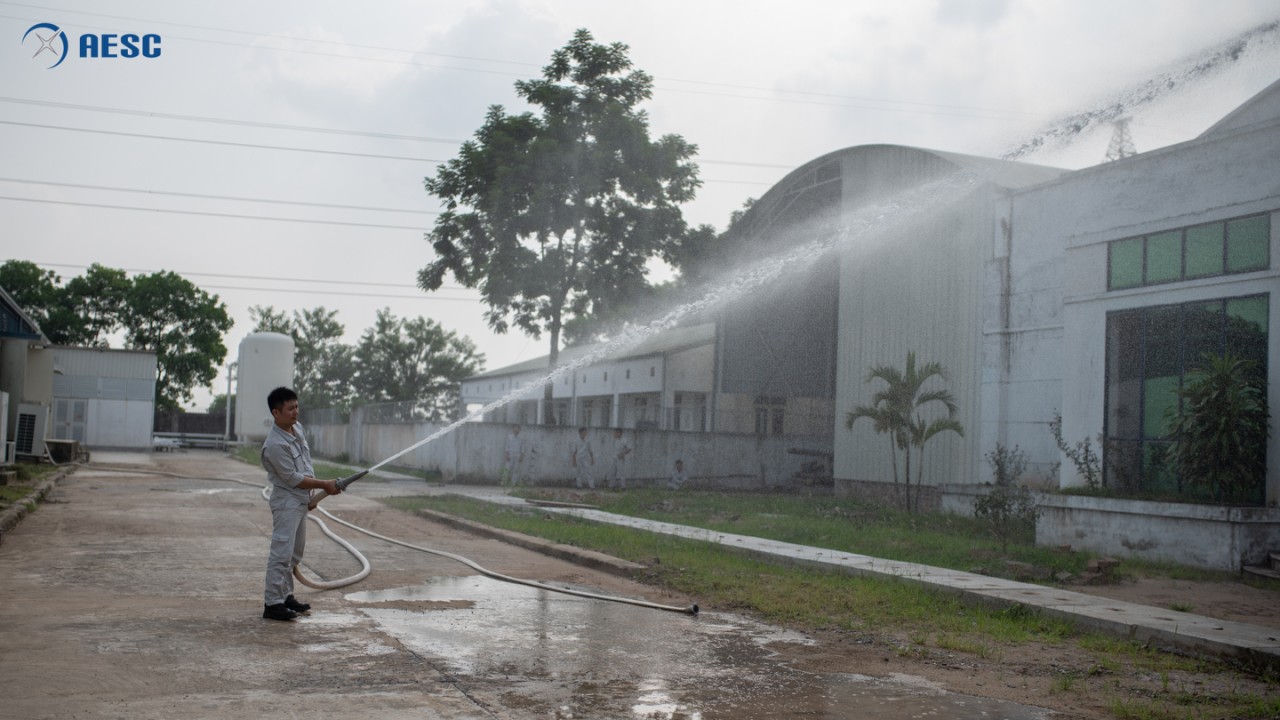 Training session helped attendants to increase their awareness about fire prevention and fighting activities with more practical skill necessary to handle incidents with calm and confidence manner.