AESC - 10 YEARS OF BUILDING AND DEVELOPMENT
# People - Culture
Ten years is enough a significant period for a company to look back on its development and milestones in its fields of activity. 2008 marked the beginning of AESC, the start of a very exciting journey that, when looking back, we see more motivation for the future.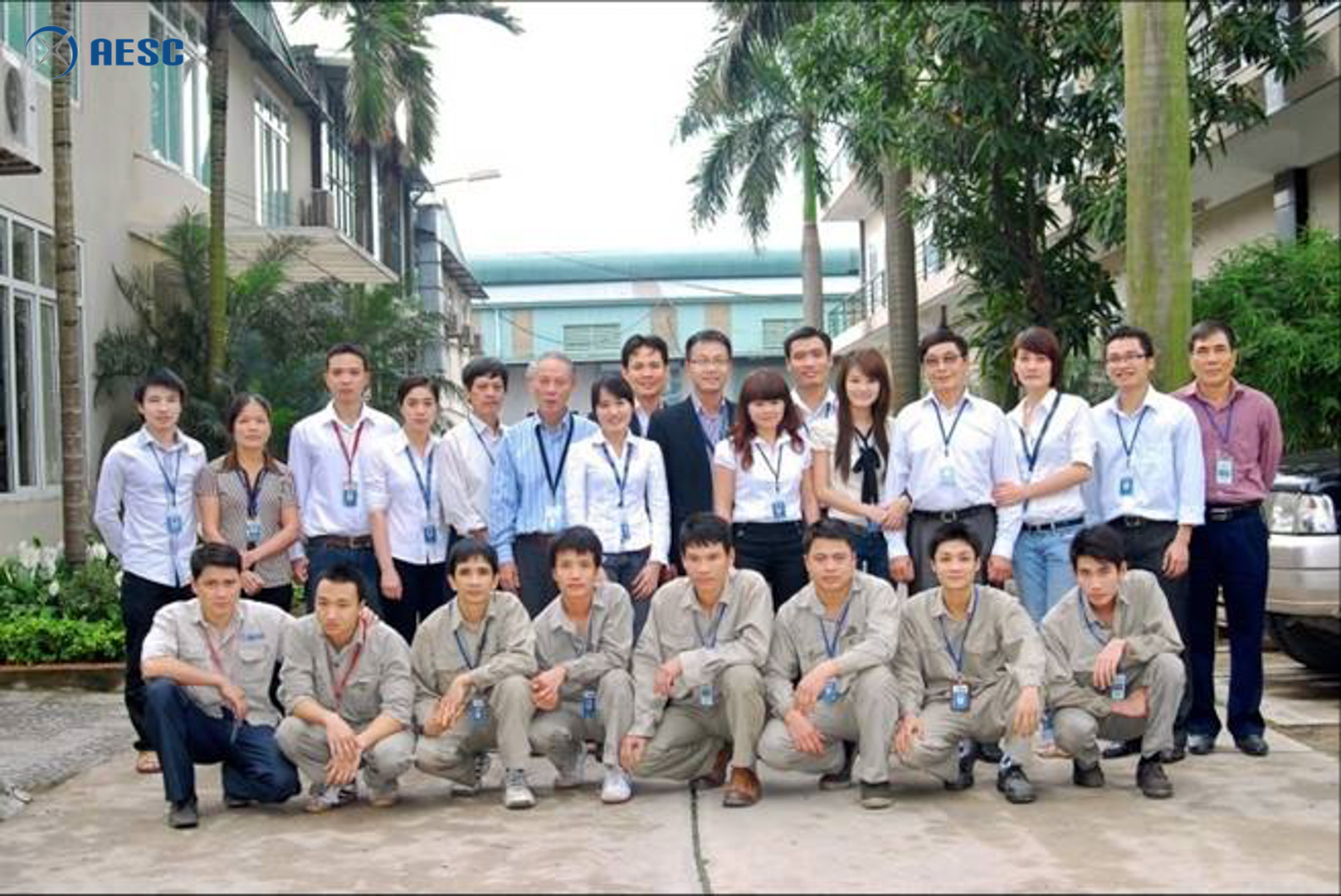 At that time, when aviation market in Vietnam and the region showed signs of booming, a group of young engineers and aviation experts with entrepreneurial passion led by Mr. Tran Hai Dang began a challenging start-up project by establishing AESC, a first private aerospace company in Vietnam. On June 26, 2008, AESC received the certificate of business registration of Hanoi Department of Planning and Investment, and only 6 months later was approved as an MRO by CAAV, a record at that time. AESC had a first team of 10 people, many of them still work today and become the mainstay, including Mr Dong, Mr Vu, Ms Men, Mr Chien, Mr Dung. The start-up team worked very hard on a facility of merely 360m2, did not bother to build any single brick and paid great attention to each initial tool and equipment. In order to quickly grasp technology and maintenance skills, AESC hired foreign experts to supervise and train our technicians while concentrating on investment in necessary equipment and tools, strengthening QA system to ensure maintenance quality.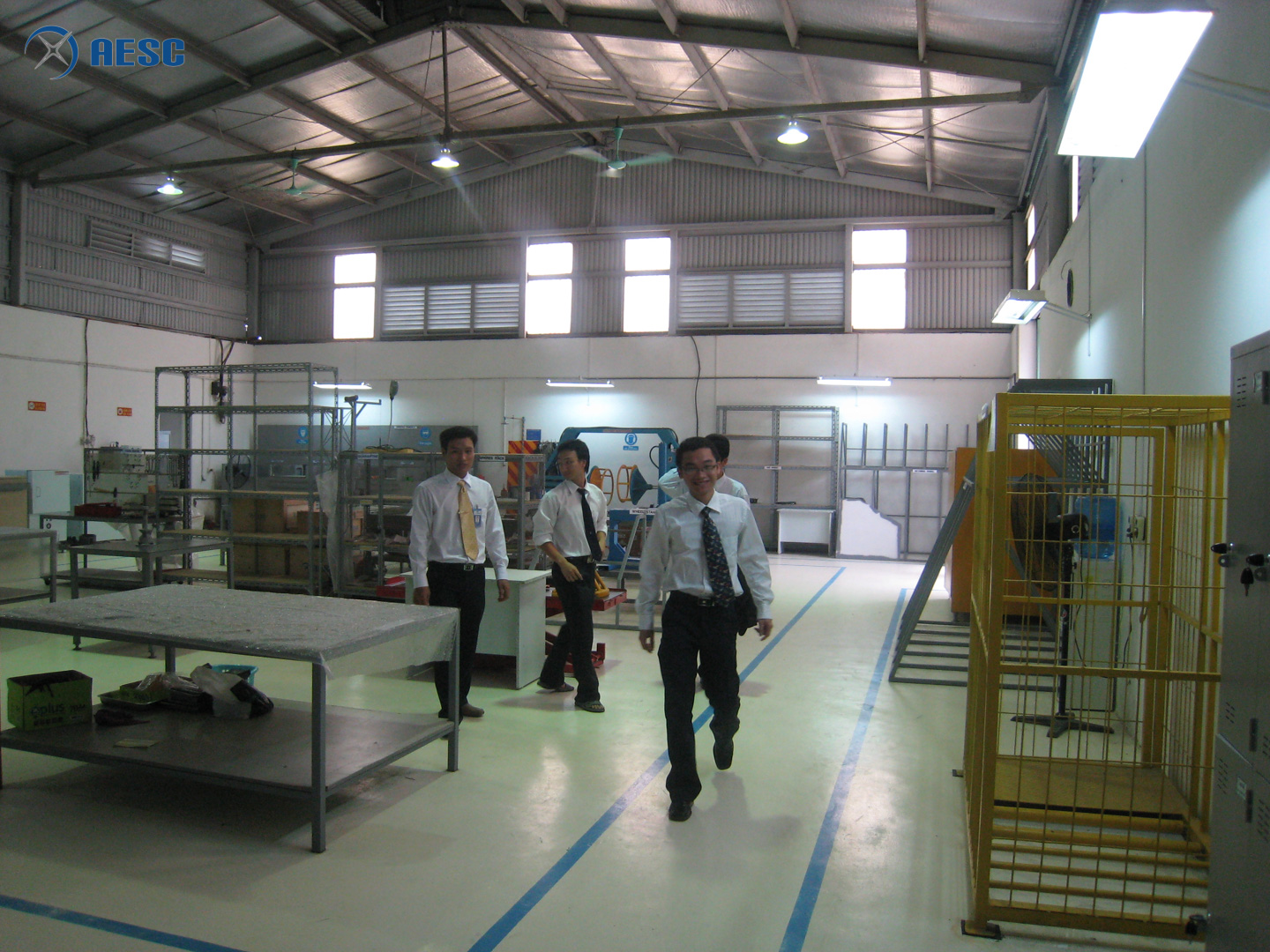 Since the very beginning, the company's vision has always been to become a leading company in Vietnam and the region in the aerospace industry. Therefore, we determined that our market should not be limited to Vietnam but to expand to overseas. To achieve this goal, AESC needs to become an EASA and FAA approved organization. Thanks to the all-out efforts of the staff, AESC was approved by EASA and FAA as a Part 145 organization in 2014 and 2015 respectively. We are proud to be the first company in Vietnam to be certified by the two of the world's top aviation authorities.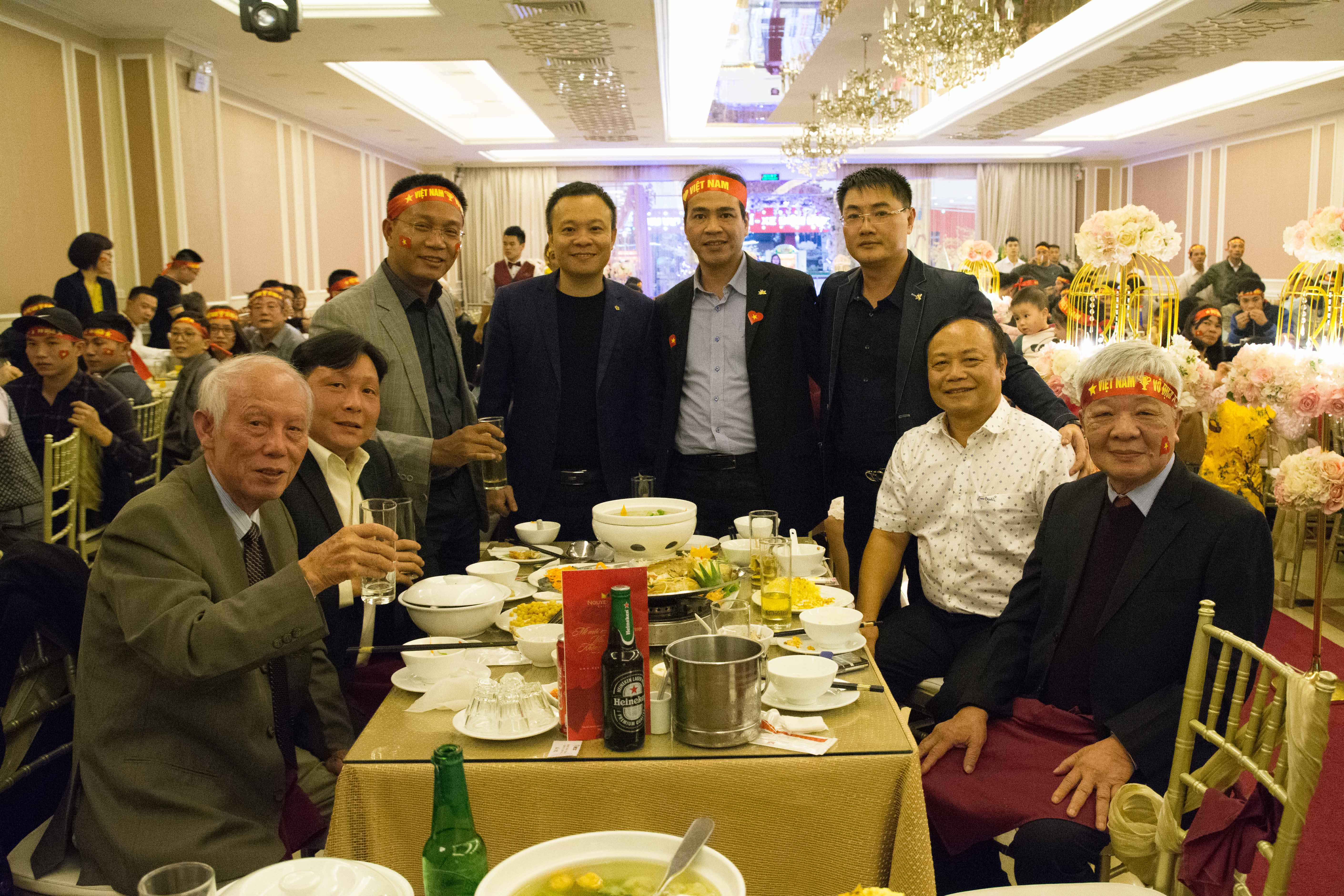 Identifying itself as a provider of aerospace engineering solutions, AESC has developed an ecosystem of products and services including maintenance service, design and manufacturing of interior equipment and ground equipment, aircraft engineering, technical aircraft training. In 2010, CAAV granted Part 21 approval to AESC. Until now this is still the first and only approval for a company in Vietnam in this category, creating a precondition for AESC to obtain POA Part 21G of manufacturing certificate by EASA this year. Parts manufactured by AESC have been provided to Vietnam Airlines, VietJet, Jetstar Pacific, Lao Airlines and other aviation companies for many years, less costly and with shorter delivery time.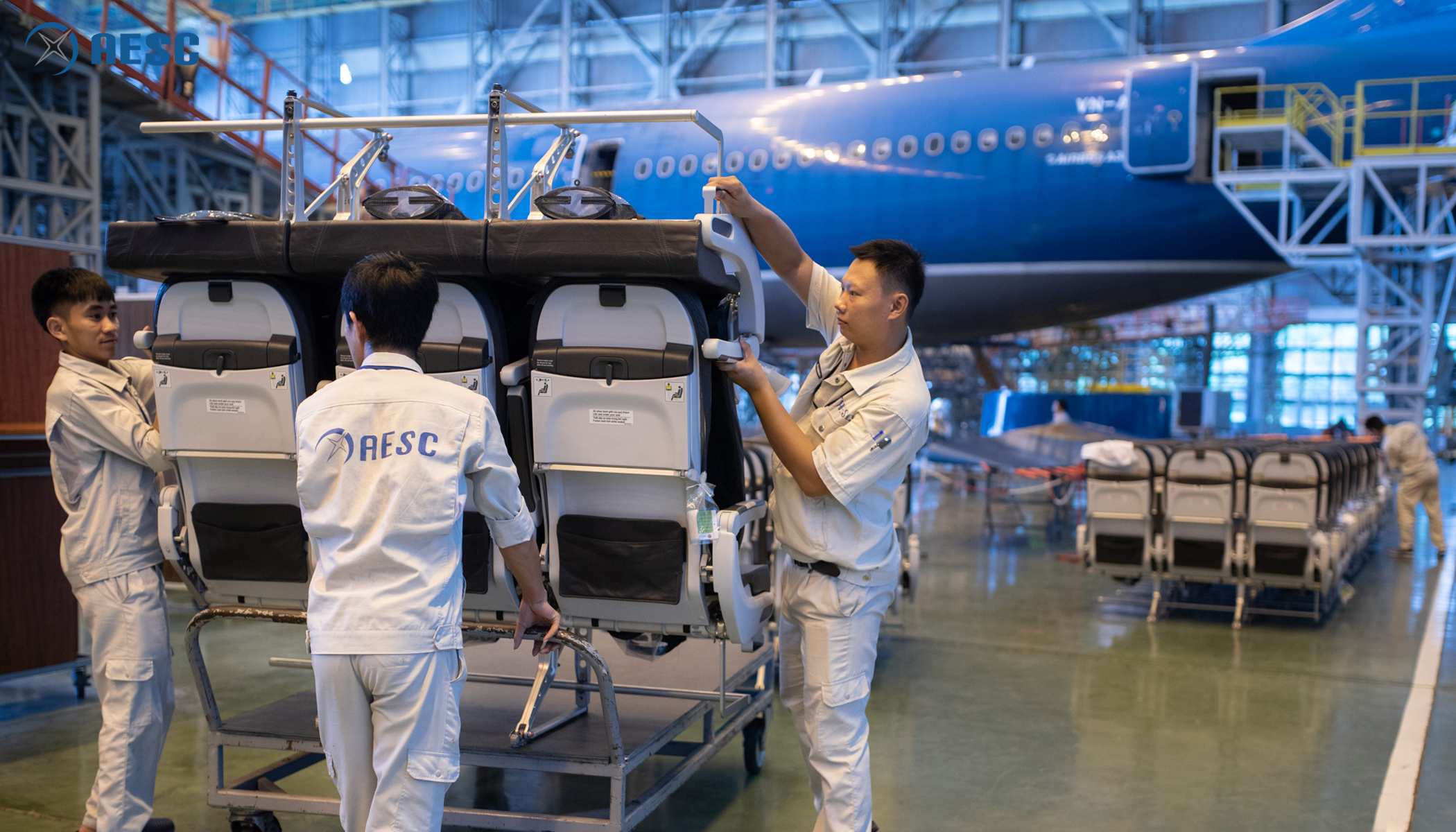 AESC also conducted technical training courses for nearly 100 technical staffs of Laos and Myanmar, assisting our customers improve their maintenance capacity. Over the past 10 years, AESC has contributed to ensuring safe and efficient operation for airlines in Vietnam and in the region.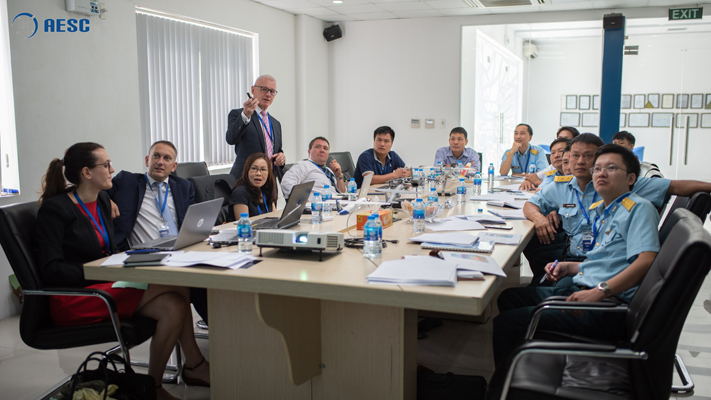 We often ask ourselves what has driven us today's position and what values ​​are necessary for future growth. Perhaps until we get a newer idea, we continue to believe in a classic formula, "work hard - work smart." Opportunities and fortunes will come to the people who work hard and wisely, always ready to learn new skills in order to overcome the increasingly competitive market.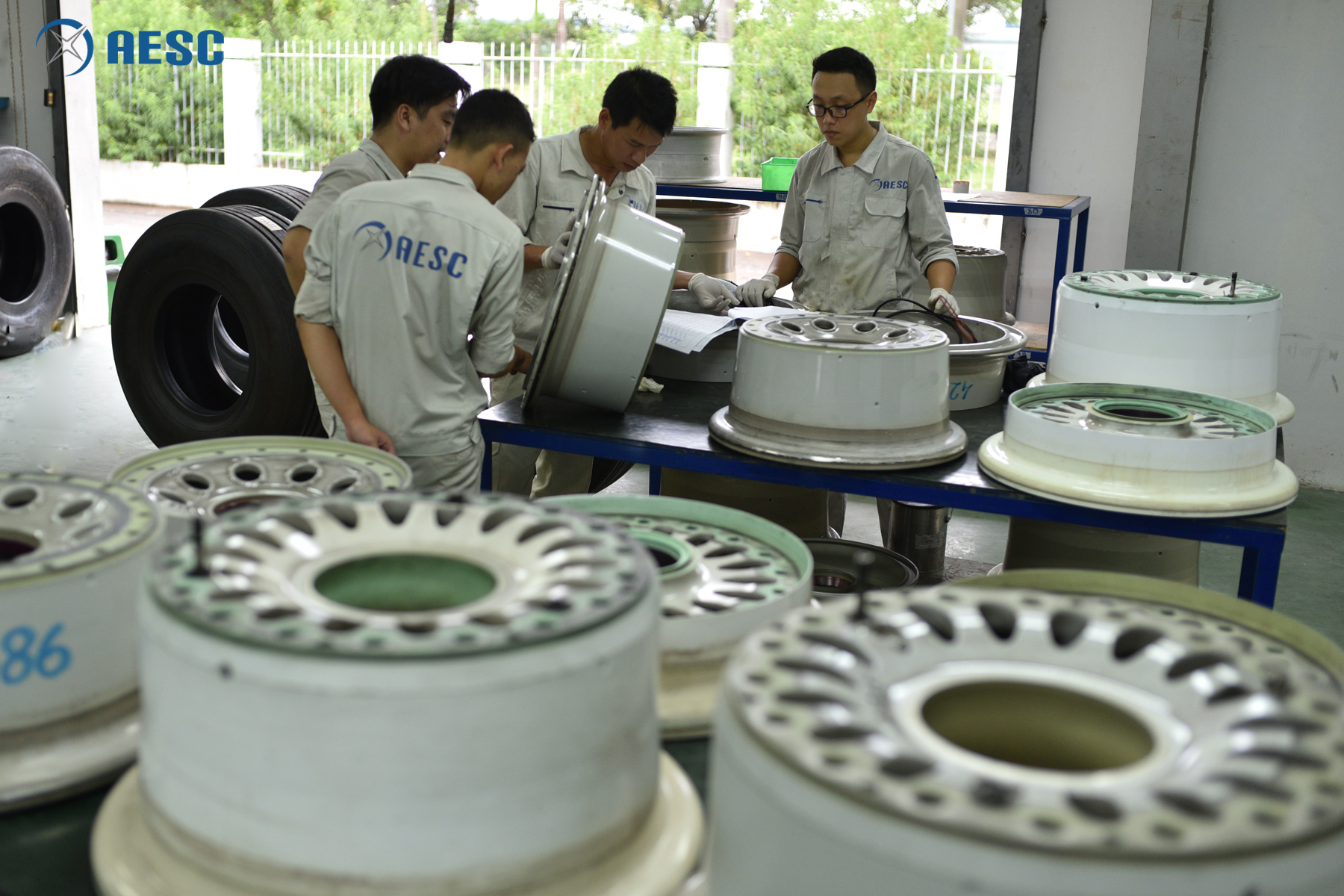 We believe that with our working motto and culture, the future would be wide-opened for AESC. To take a step back and look at the big picture, we can observe that the aviation market in Vietnam and the region are in spectacular development. With existing maintenance facilities in Hanoi, Ho Chi Minh City, Da Nang, Chu Lai and upcoming ones in regional countries, AESC is aiming to meet our customers' expectation for the faster, better customer and cost-effective service. The pilot training center in Chu Lai will be put into operation in the coming time, which will create the opportunity for Vietnamese youth's unexplored dream of becoming a pilot. Meanwhile, technical training has its goal of reaching EASA-147 standard by creating quality human resources for the aviation industry.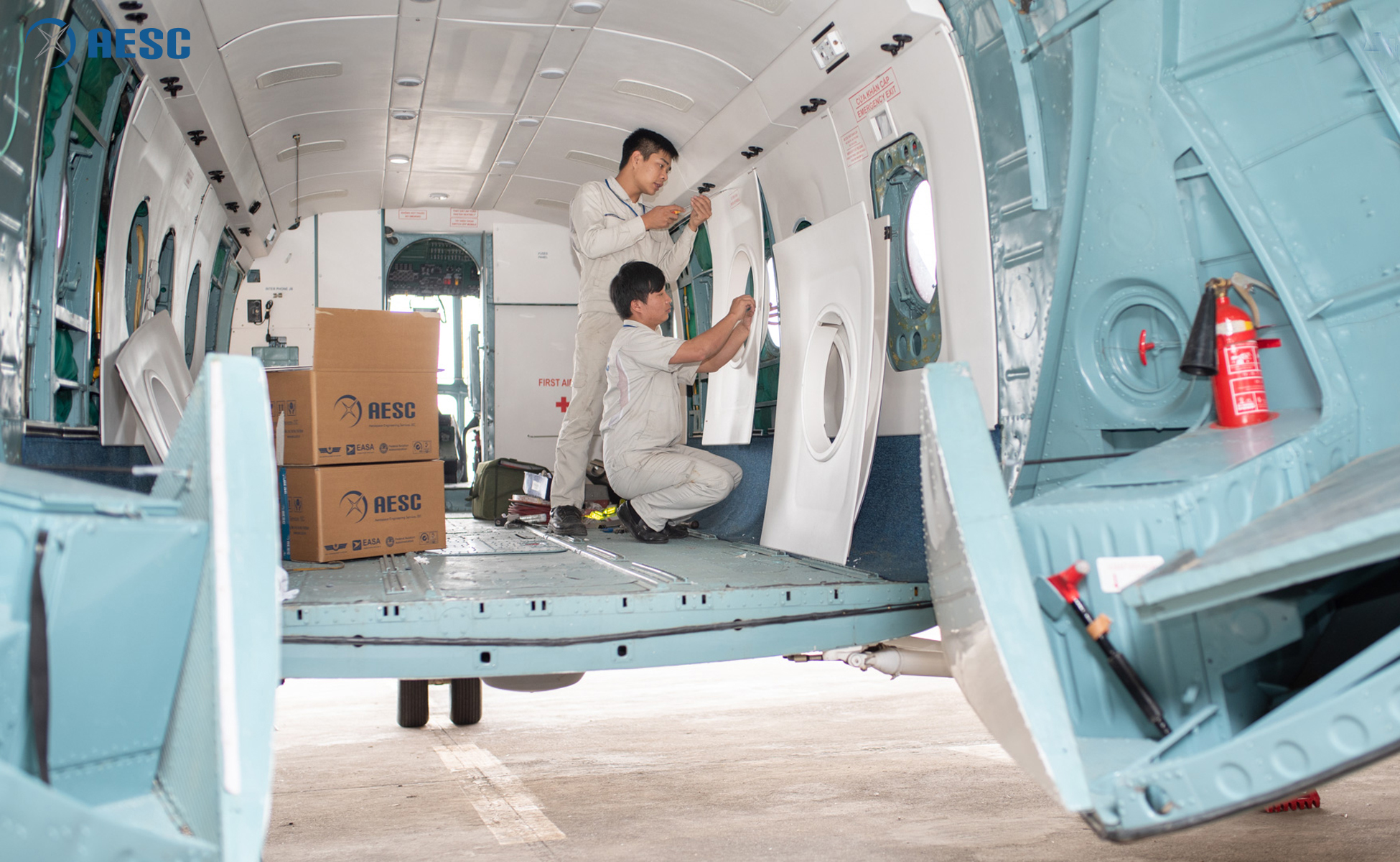 With more than 150 people, we highly value the importance of developing company culture through creating a professional working environment and bonding activities. Looking back at the years of construction and development, we are proud to see every employee's pride and happiness by contributing and sticking to AESC.
On these days, AESC staff are actively fulfilling their duties and participating in many practical activities to celebrate the 10th anniversary of the company. Despite many difficulties in the short term, with the initial achievements, staff members are still sticking together on the road leading to future sustainable development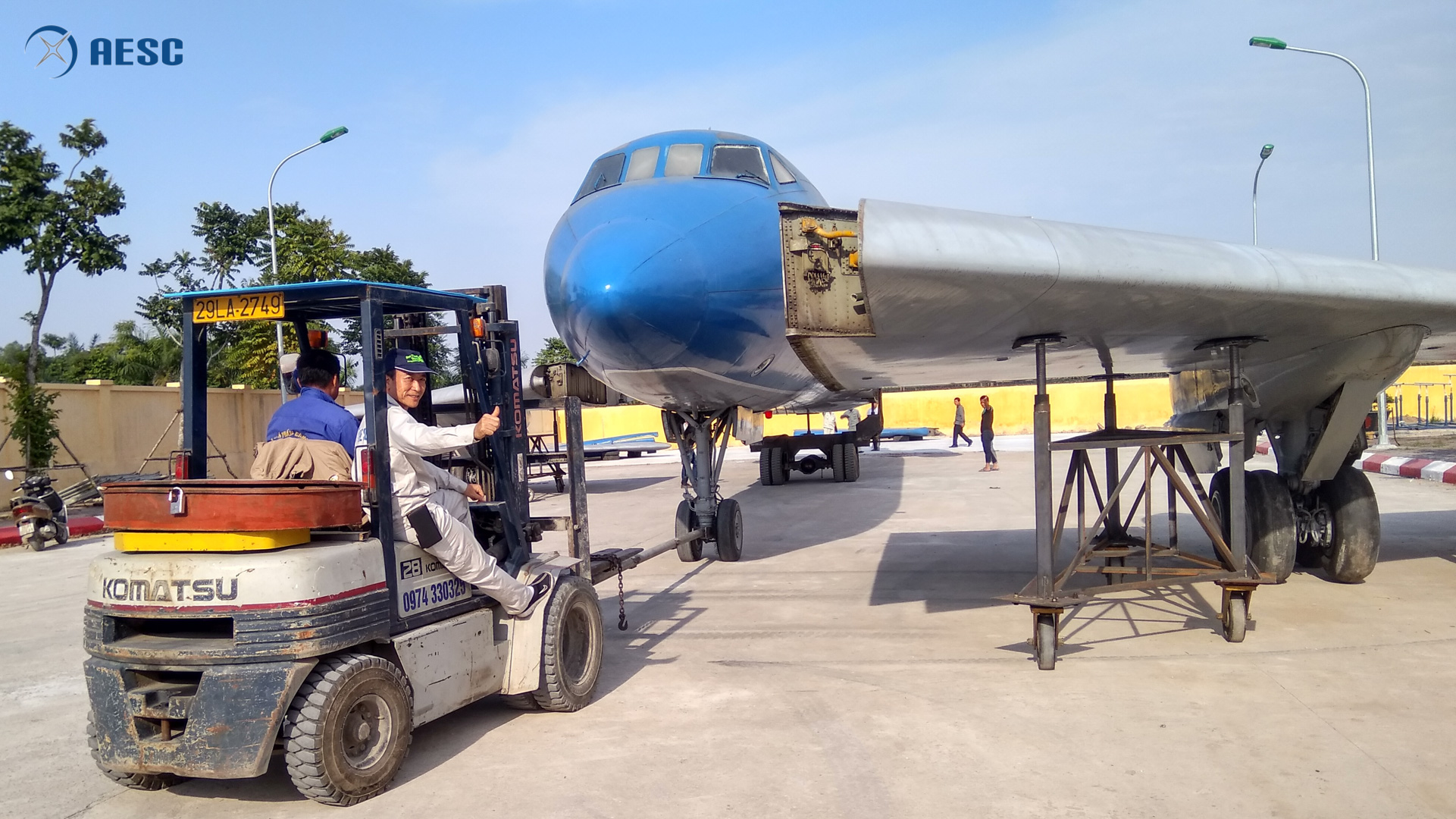 The blossoming peach blossoms signal a spring to come. We wish AESC will continue to grow and prosper.