NEW APPROVAL – DESIGN ORGANIZATION APPROVAL
# Featured news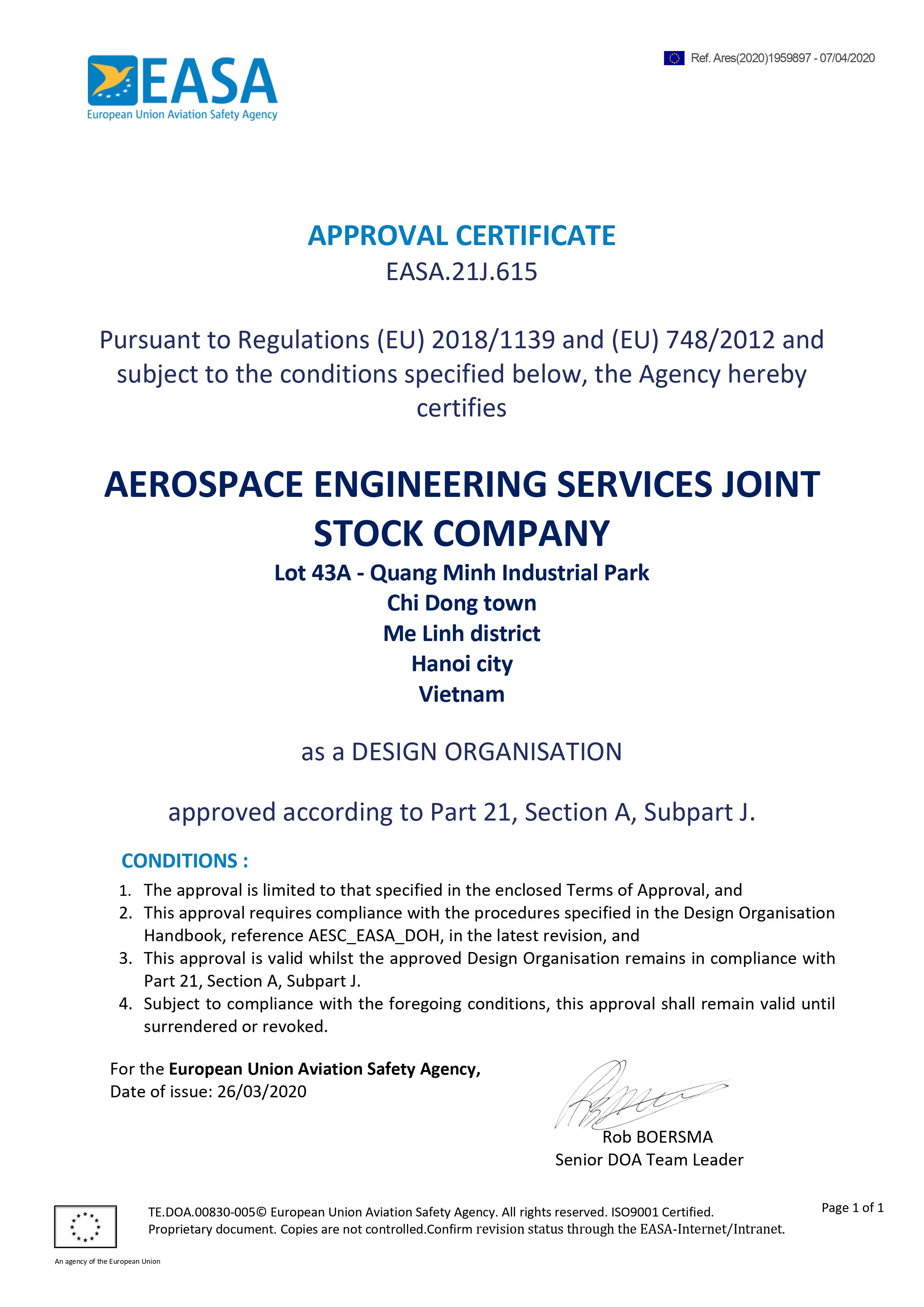 On 26 Mar 2020 AESC became the first Vietnamese company approved by EASA as a DOA Part 21J with Cert Number EASA.21J.615. This great achievement has been obtained by the relentless effort from AESC members. Together with EASA POA 21G Certificate granted in 2018, these are now the tickets to the global club, where AESC can expand the products and services to customer around the world.
AESC approvals in brief:
- EASA DOA Part 21J
- EASA POA Part 21G
- EASA Part 145
- FAA145
Big cheers to AESC members! Great thanks to our customers and partners for putting your faith in us! Let's get through this current hard time and head to a better future!