GRADUATION CEREMONY FOR BAMBOO AIRWAYS: BASIC SKILLS TRAINING FOR A/C MAINTENANCE TECHNICIAN
# Featured news
Last Thursday 13th February, the Practical Skill Training Course for Bamboo Airways at AESC Training Center has finished with outstanding results. Two-month course was not a long time however students gained not only considerable knowledge but also valuable experience through learning and training combination. This will definitely help for the long term toward Aircraft Maintenance Technician career of students.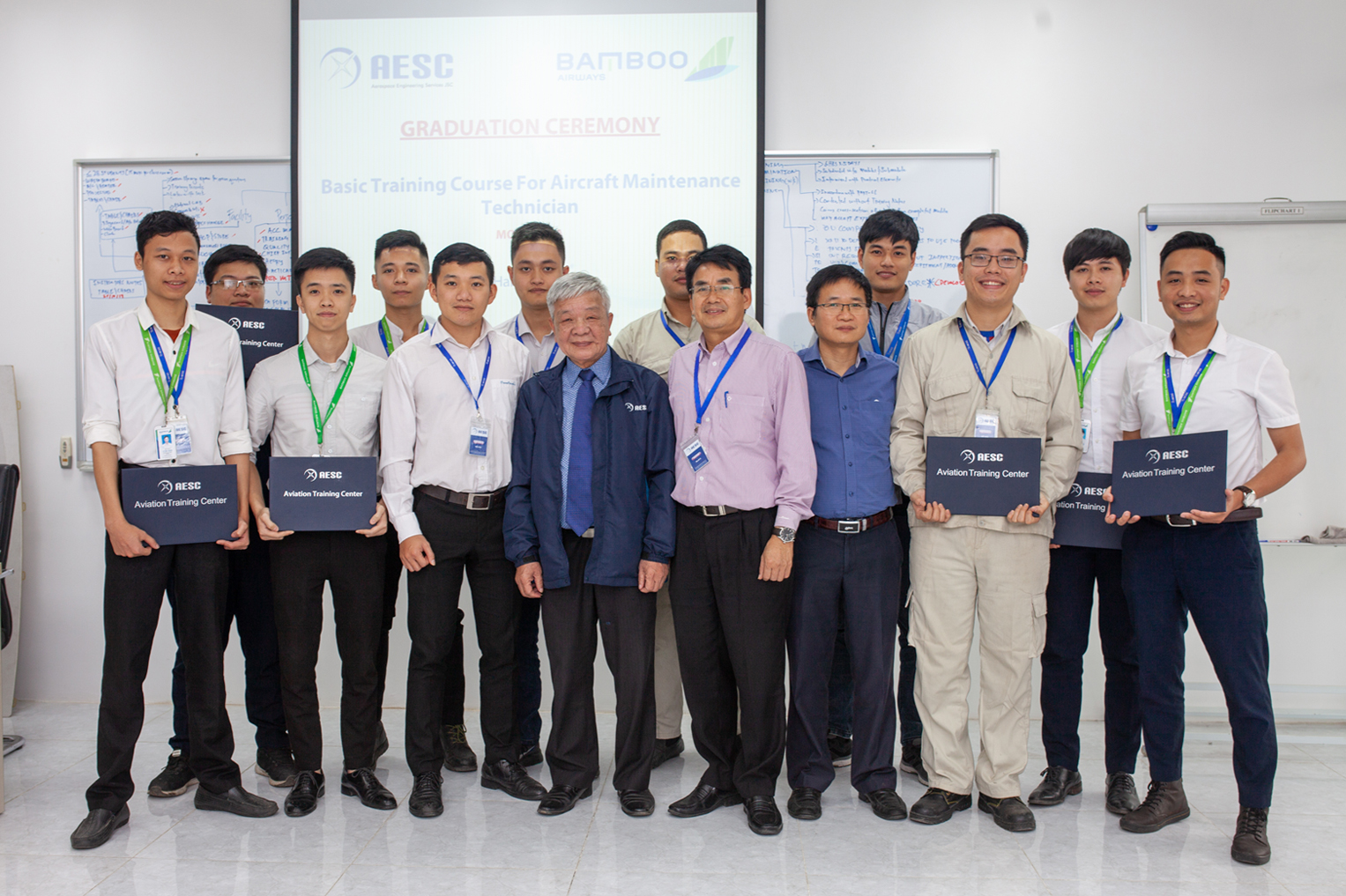 The course was a successful collaboration between AESC Aviation Training and Bamboo Airways in term of aviation training for personnel. Hopefully for more collaboration like this between the two companies in the future.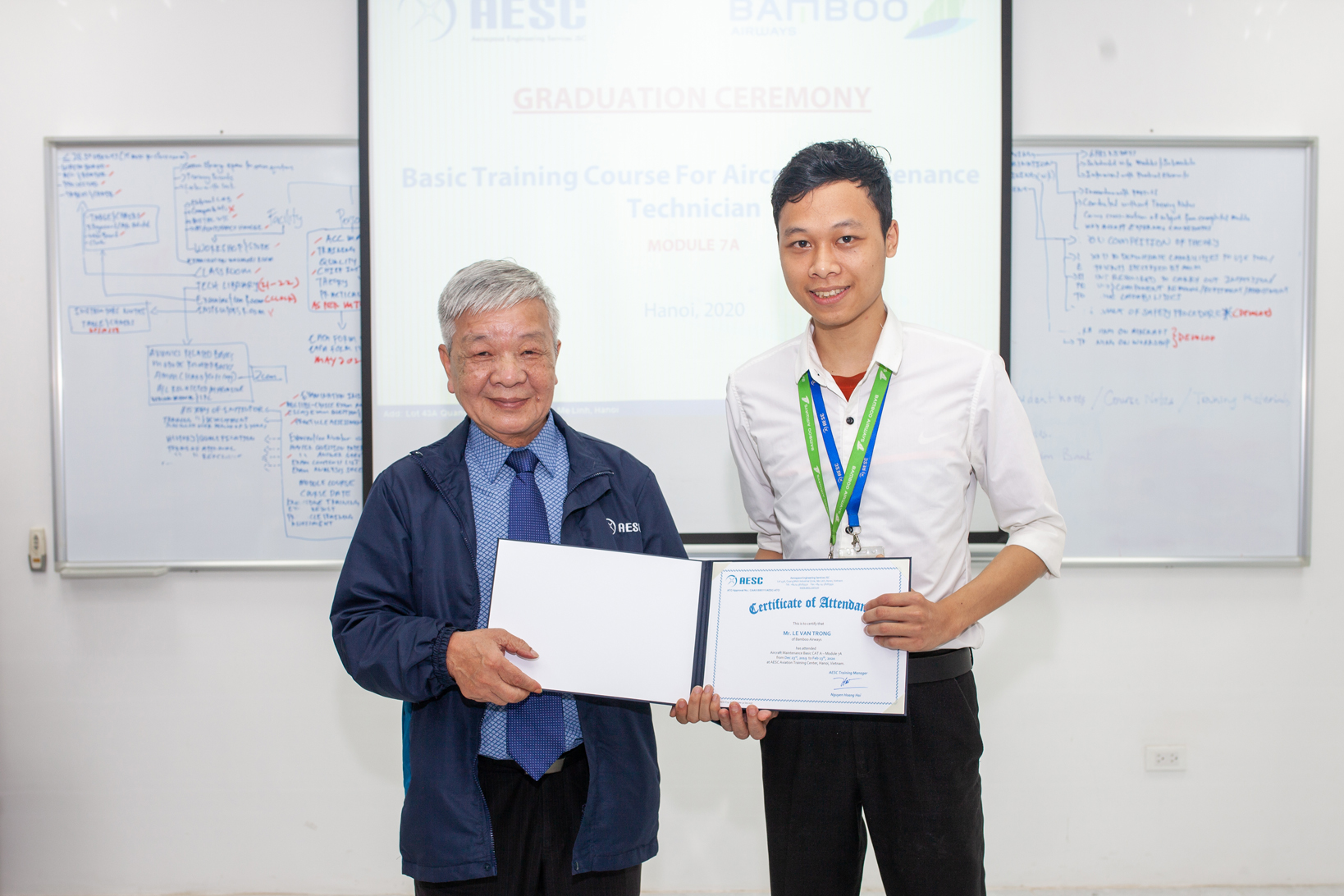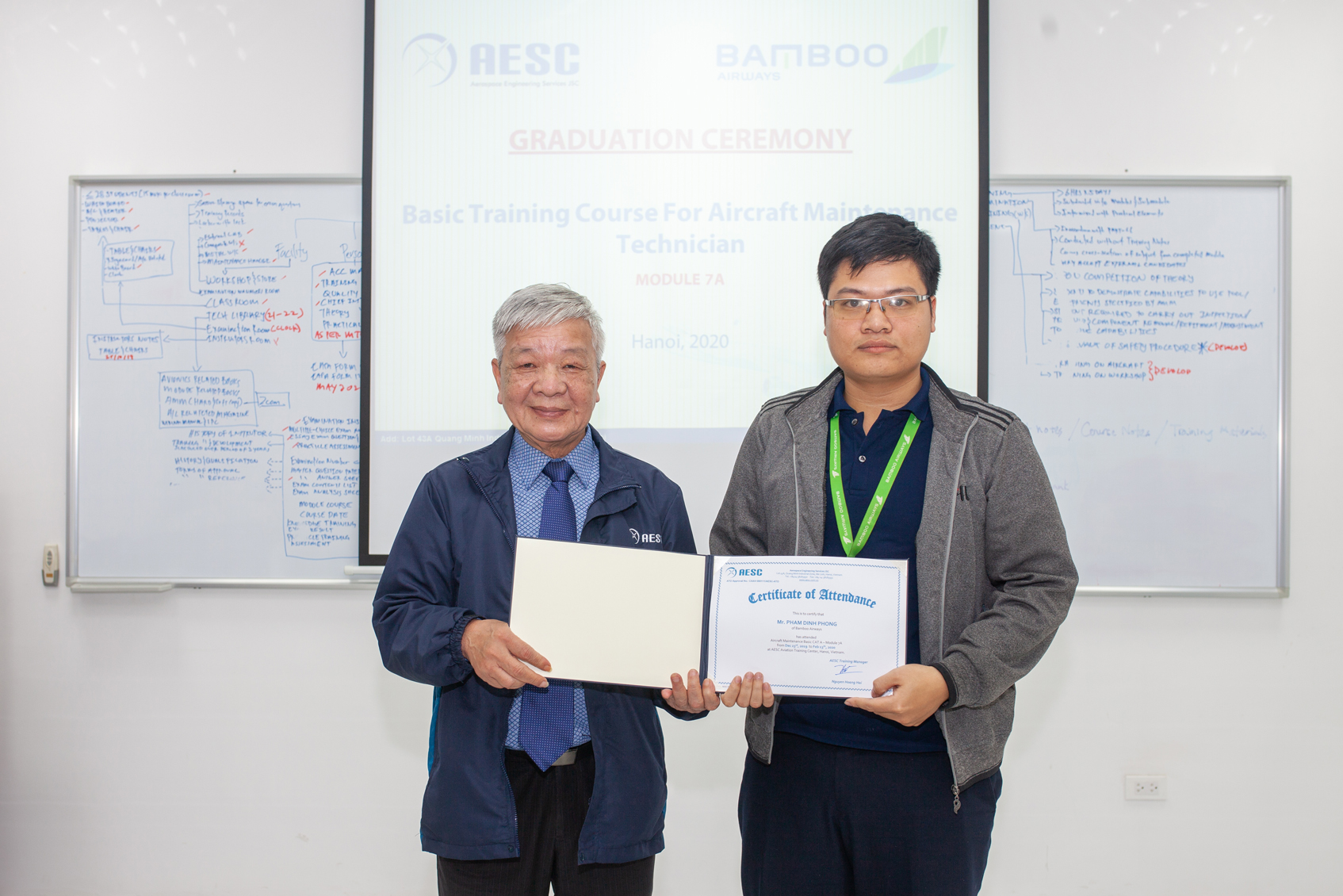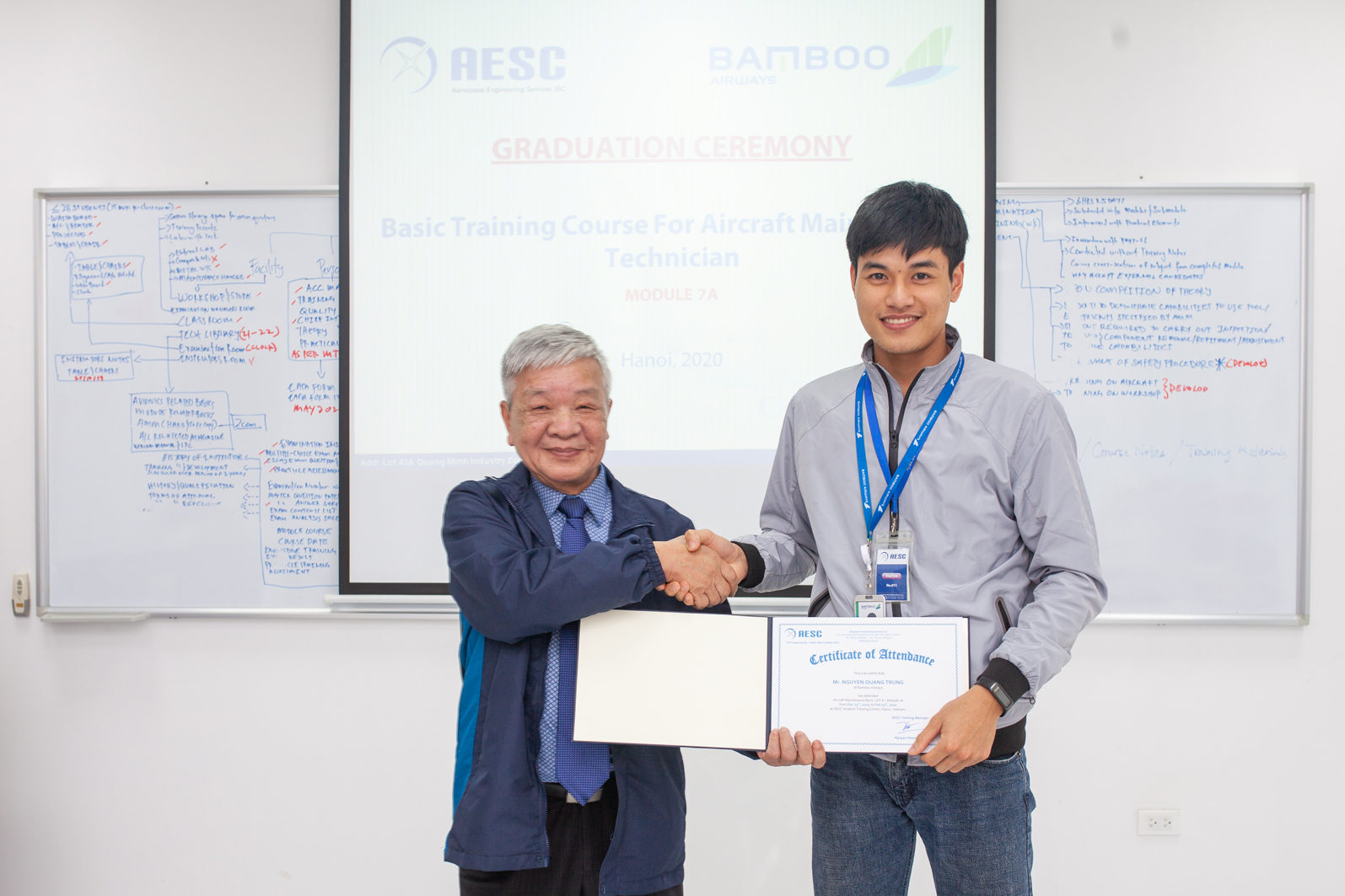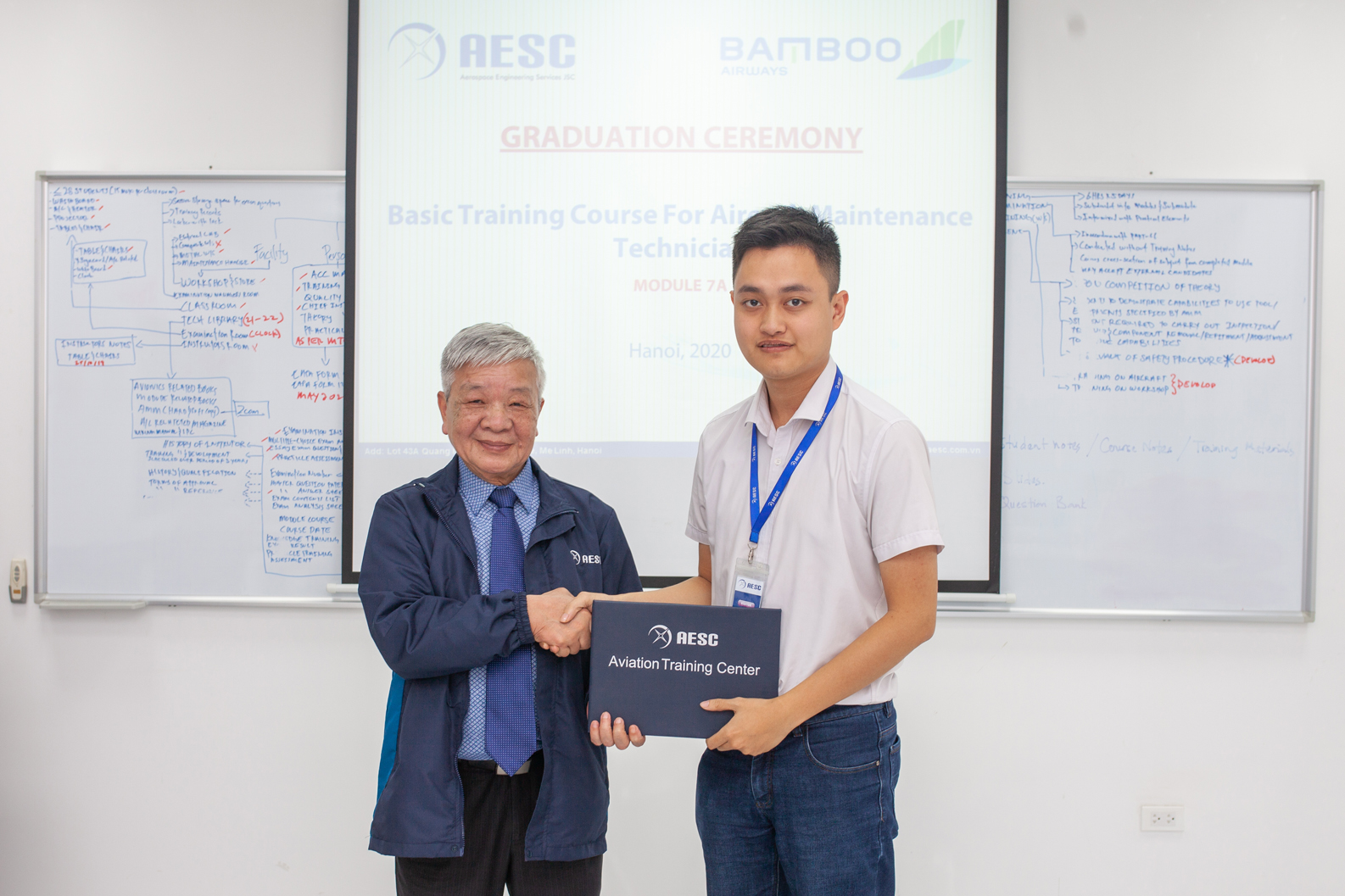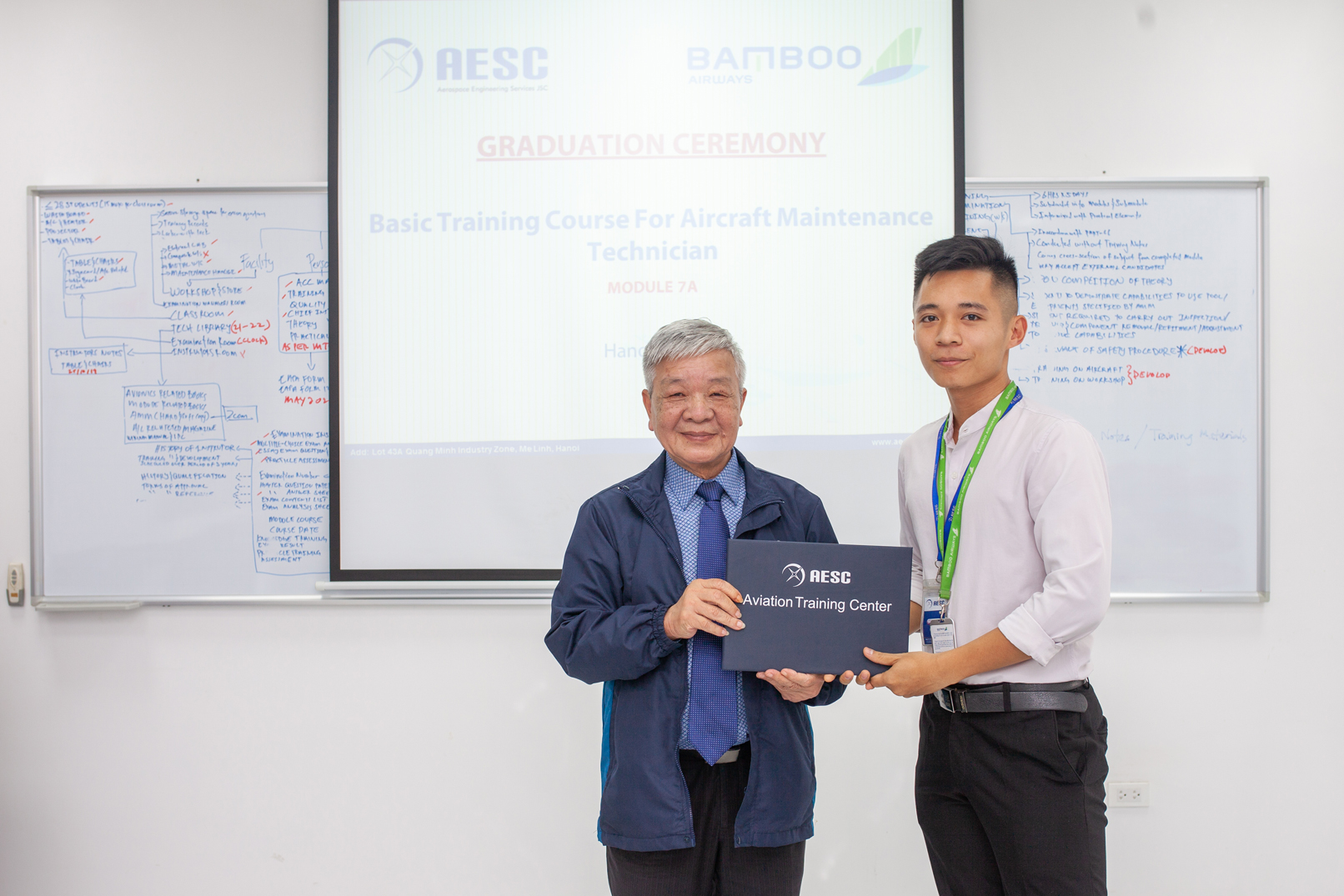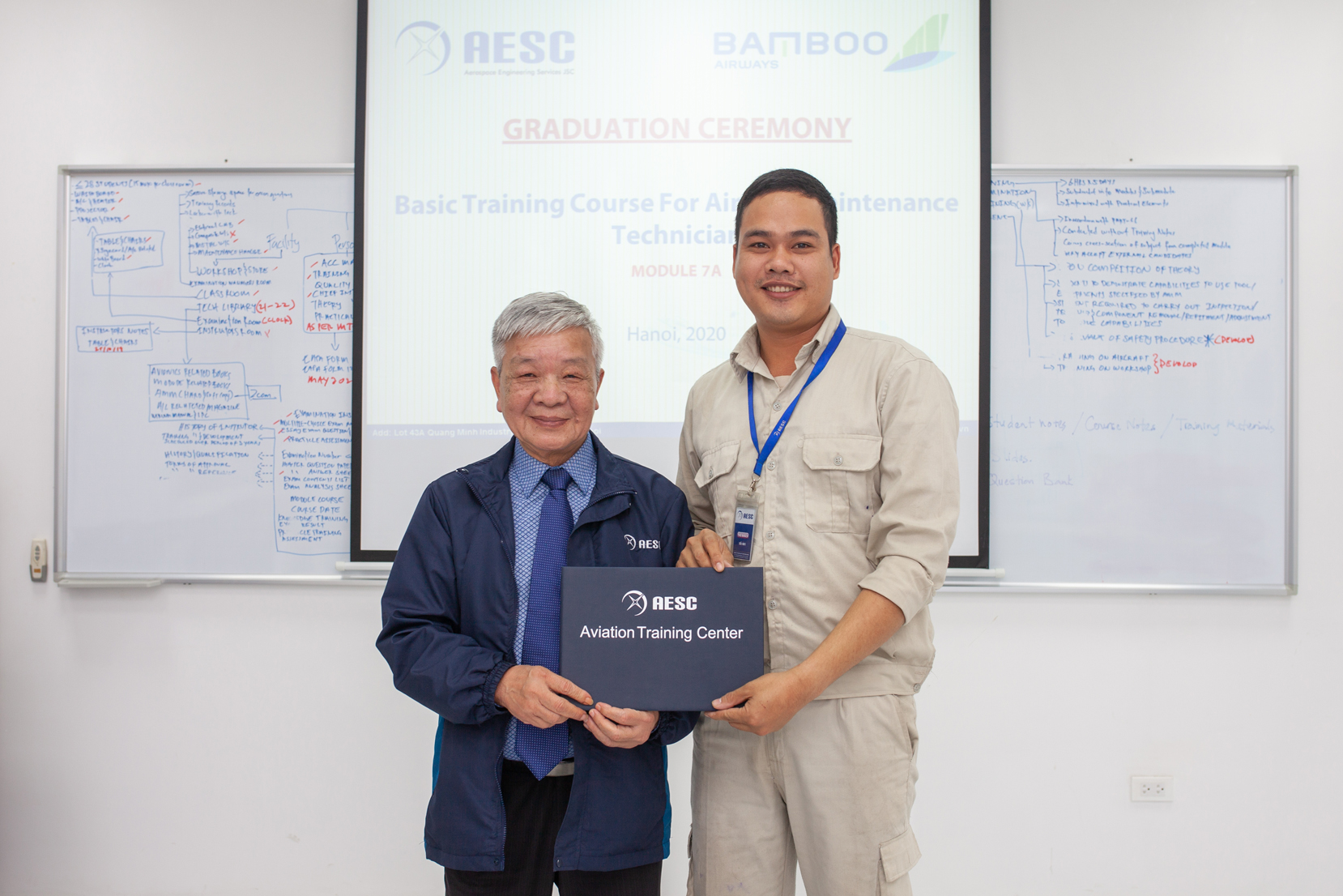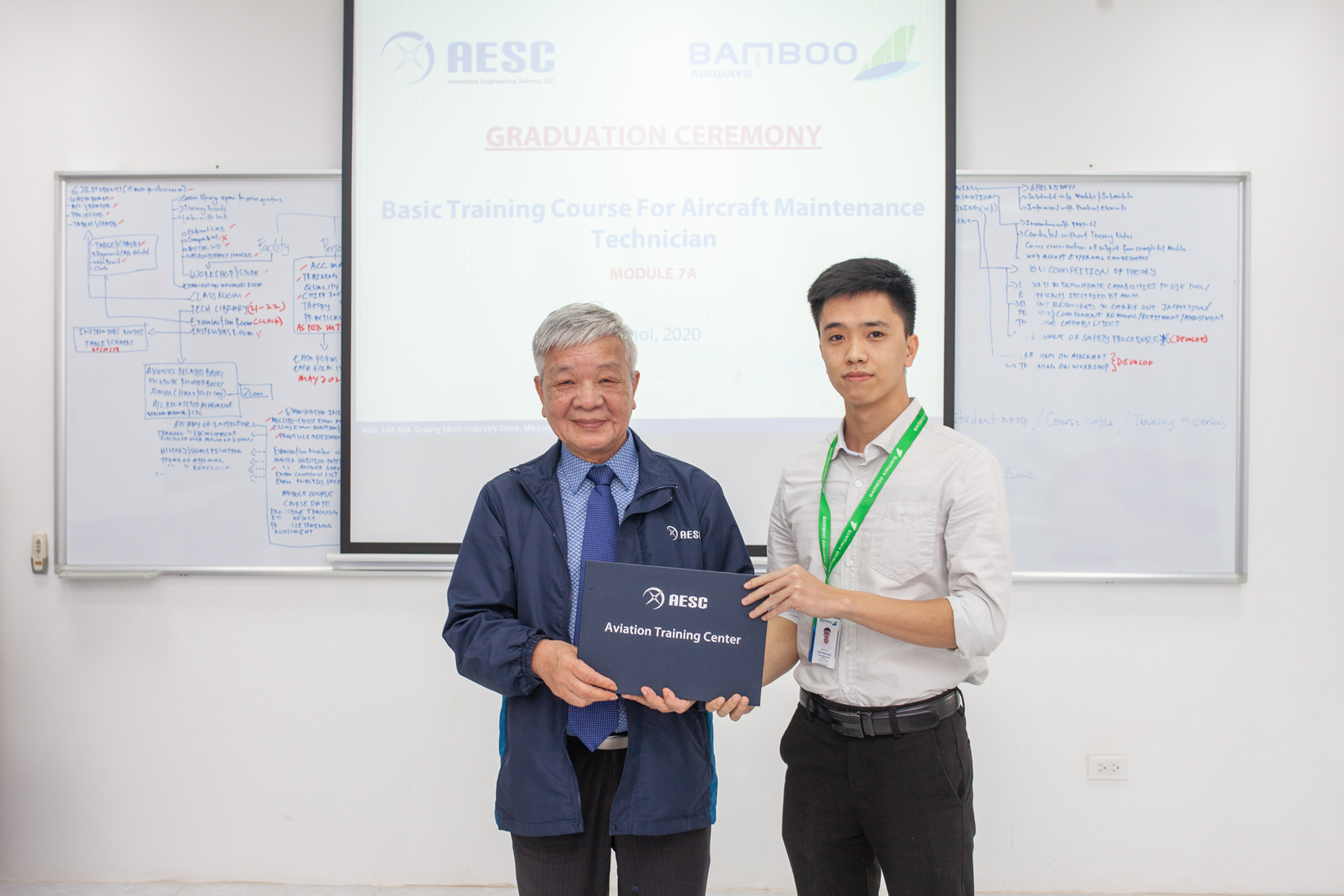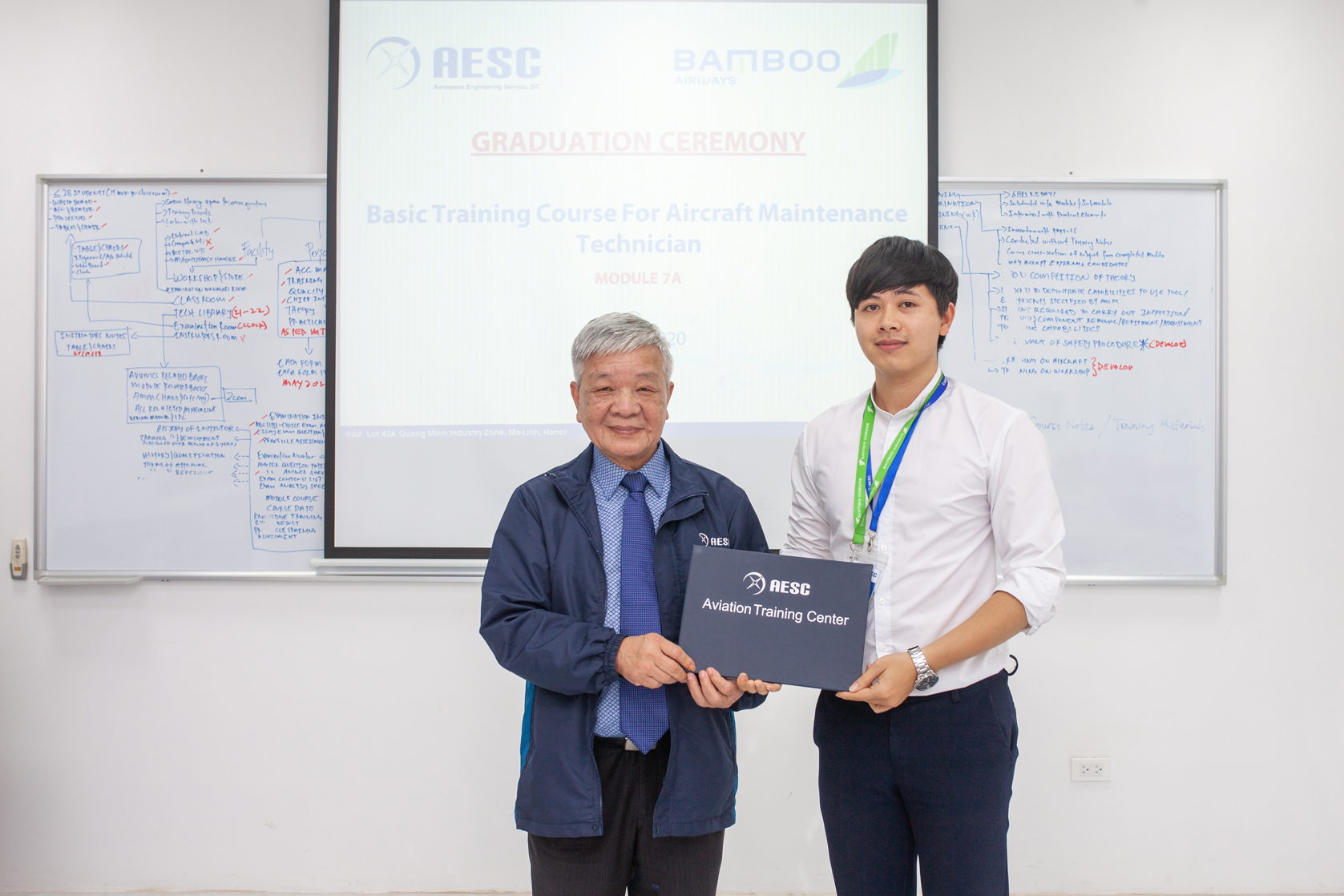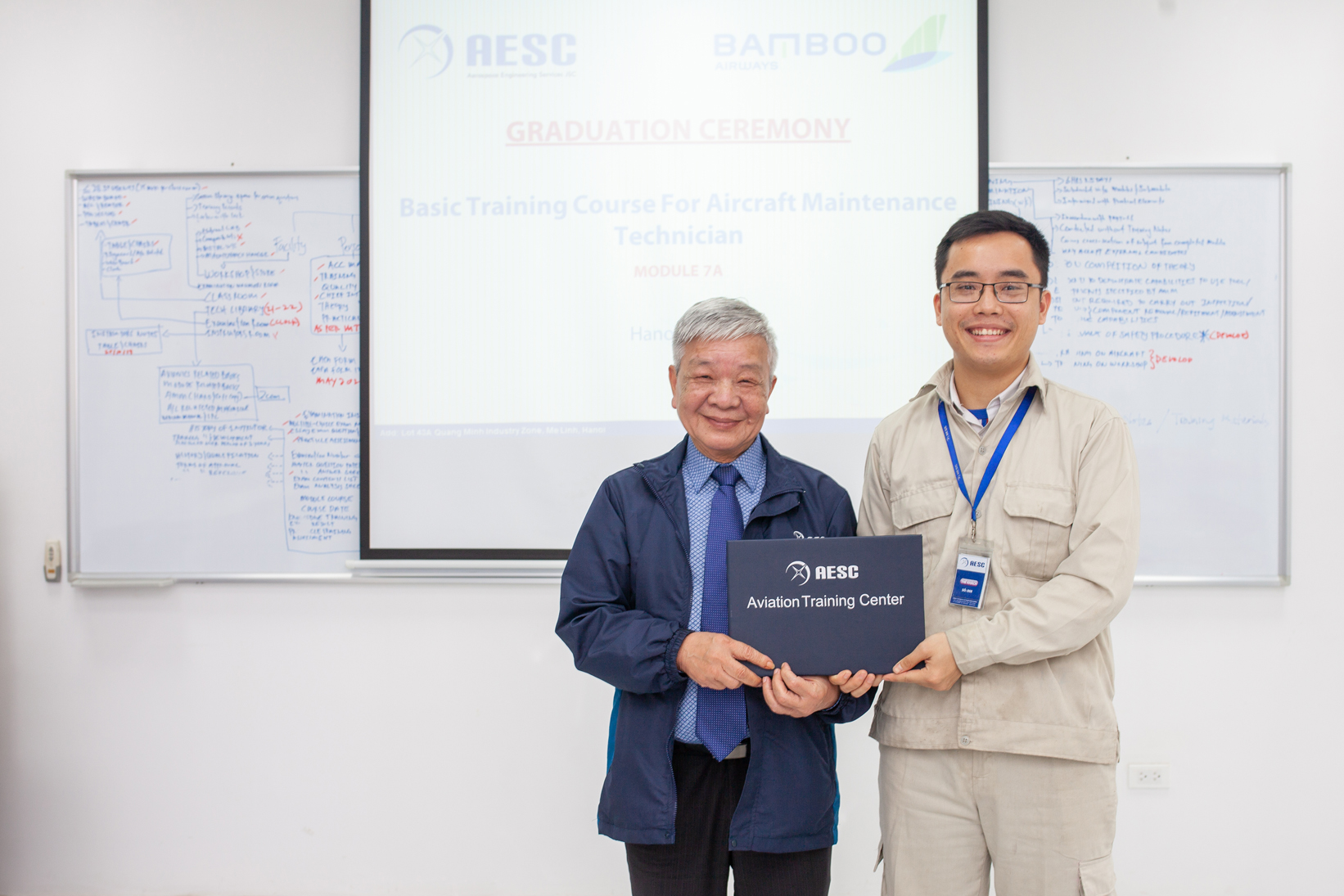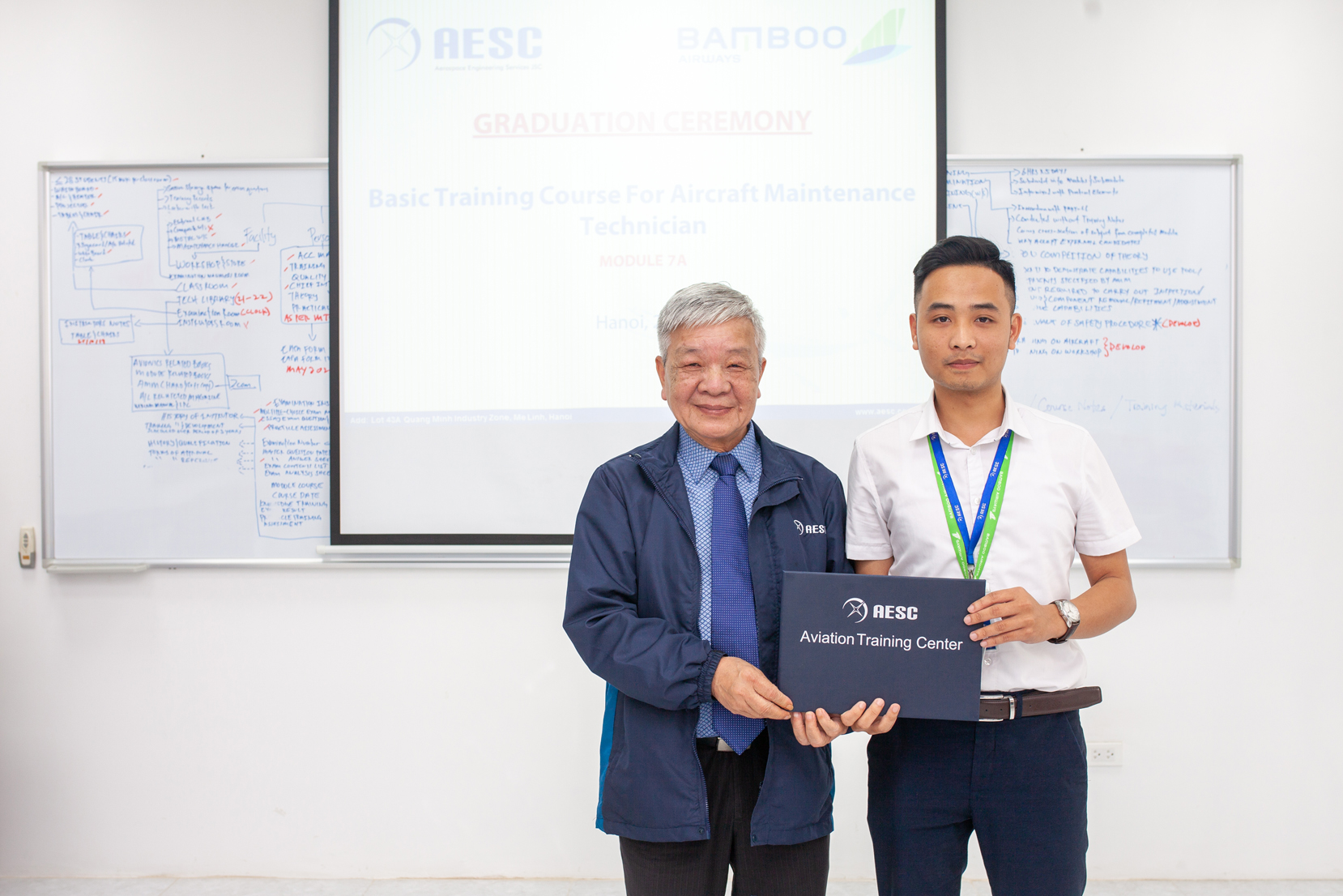 Congratulation again to 10 graduated students and wish all the best to you in your future careers.