AESC WON THE FIRST PRIZE IN FIRE PREVENTION, FIGHTING AND RESCUE COMPETITION 2019
# Featured news
Responding to the Labor Safety Month of 2019, 6-Jul-2019, AESC participated in the Fire Prevention, Fighting and Rescue Competition at Quang Minh Industrial Park, organized by Nam Duc Infrastructure Development and Investment Company Limited and Police of Me Linh district. There are 32 teams participating in the competition.

To prepare well for the contest, AESC's fire and fighting team practiced diligently all the required tasks with the guidance of Me Linh police department.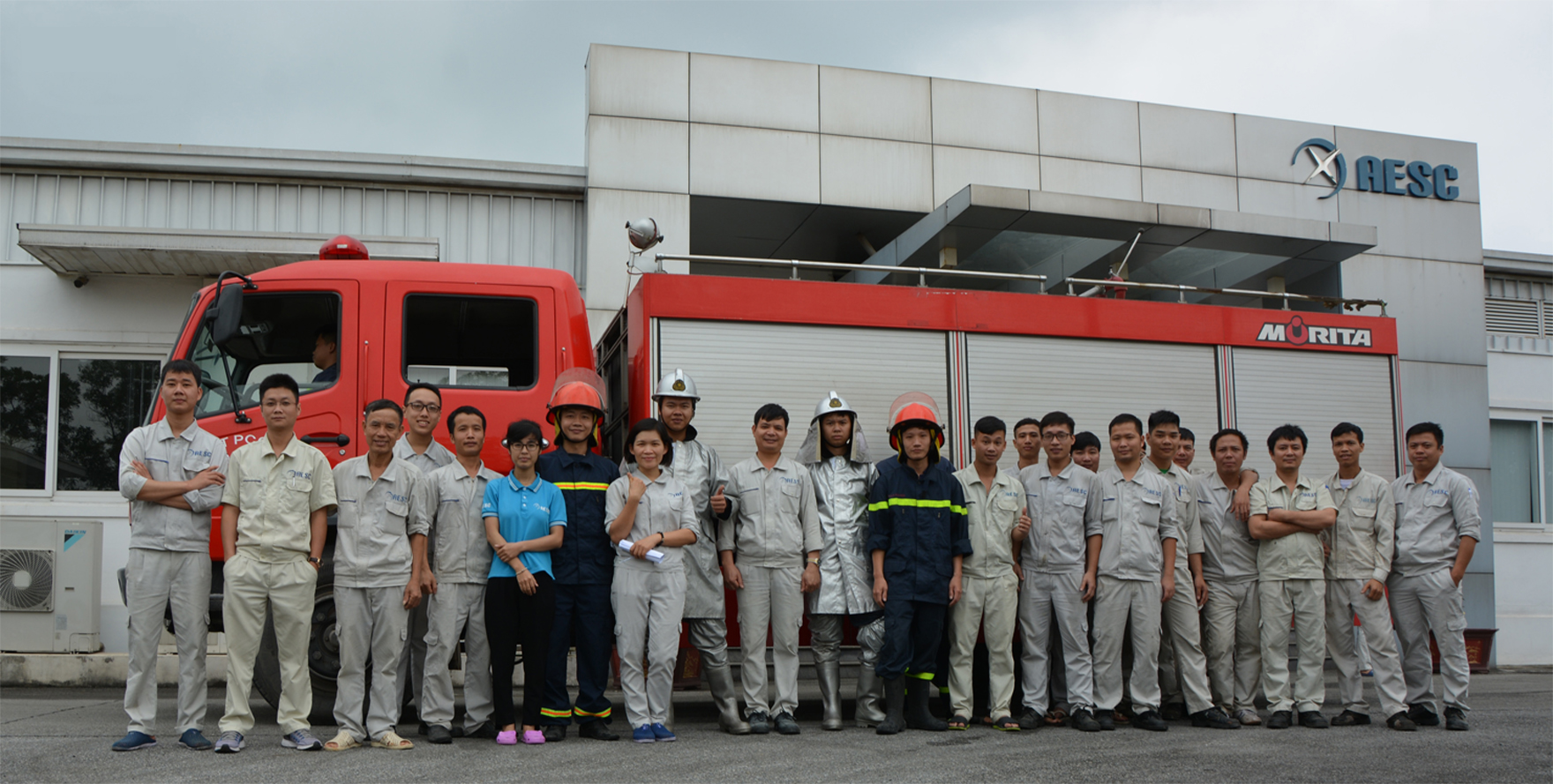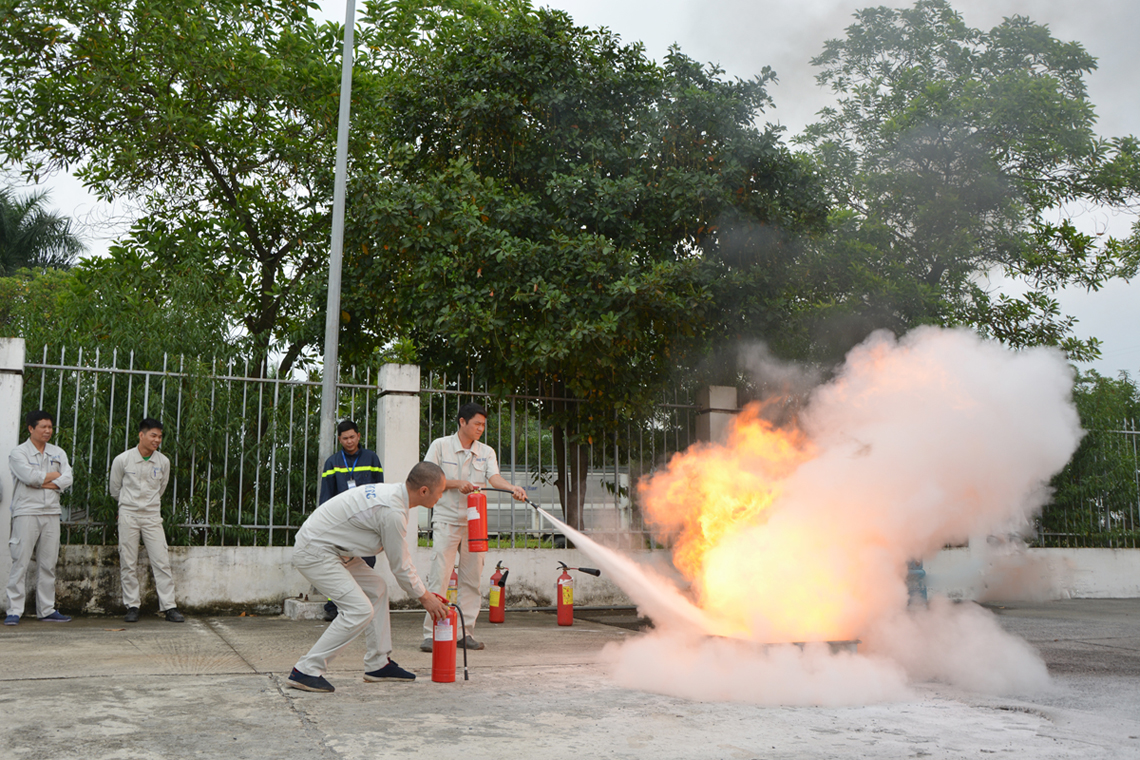 The contest required all the participating teams to perform tasks under different situations, like obstacle course, fire extinguisher, rescue, etc… These sections are simulated from professional firefighting and rescue skills, requiring each participant to have good physical strength and professional skills.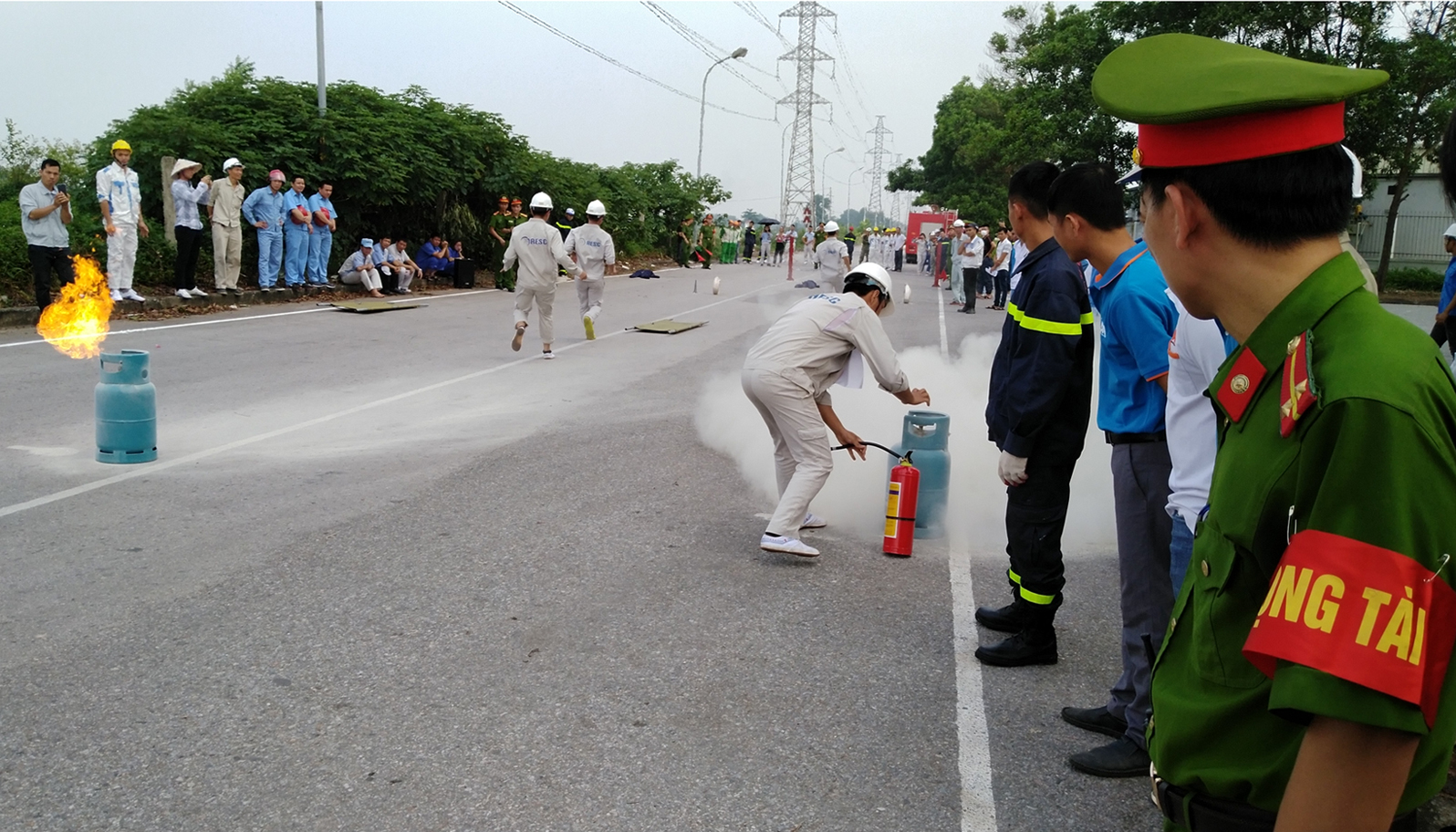 For ASEC team, hard practice paid off. The team successfully completed the task and won the first prize in the competition.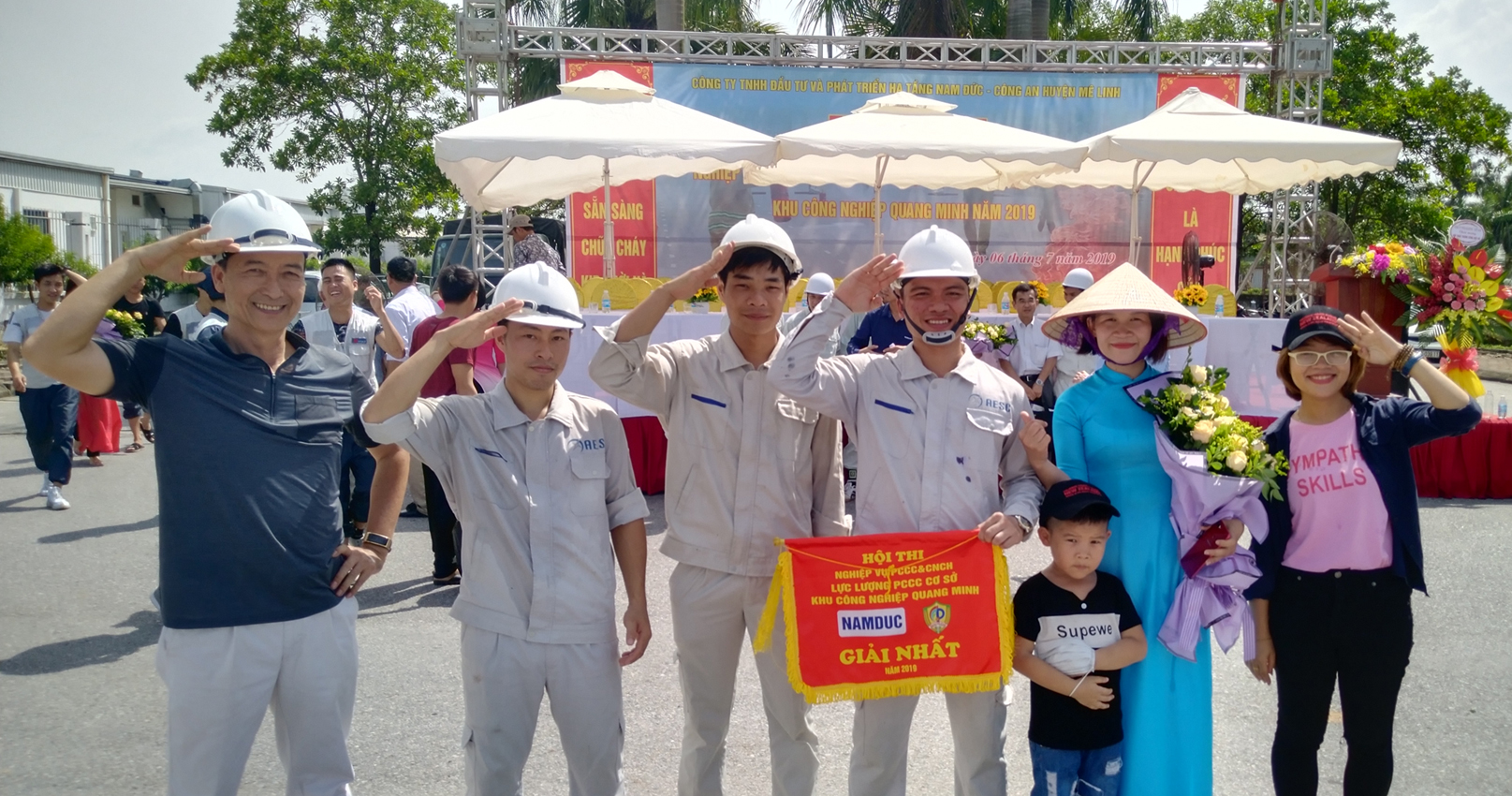 Big congratulations to all the team members!