AESC – The first Enterprise from Viet Nam participates in the biggest aviation exhibition in Asia (Singapore Air show 2014)
# Featured news
Singapore Airshow 2014 from 11-16 FEB has witnessed the 1st time participation of an enterprise from Vietnam, Aerospace Engineering Services JSC (AESC)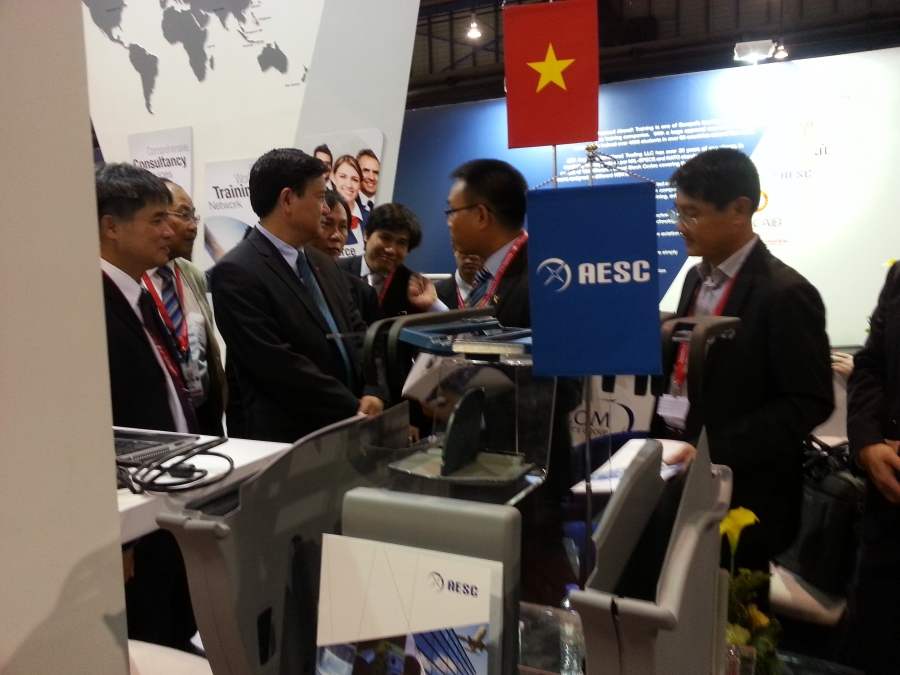 Established in 2008, AESC is proud to be the first privately-held company approved and certified by Civil Aviation Administration of Vietnam (CAAV) as a VAR 145 Maintenance Organization providing MRO service for aircraft components like wheel and brakes, oxygen cylinder, galley inserts…After 5 years of development, AESC has been expanding its capabilities to PMA part manufacturing, GSE manufacturing, part distributions, aviation consulting and aviation training.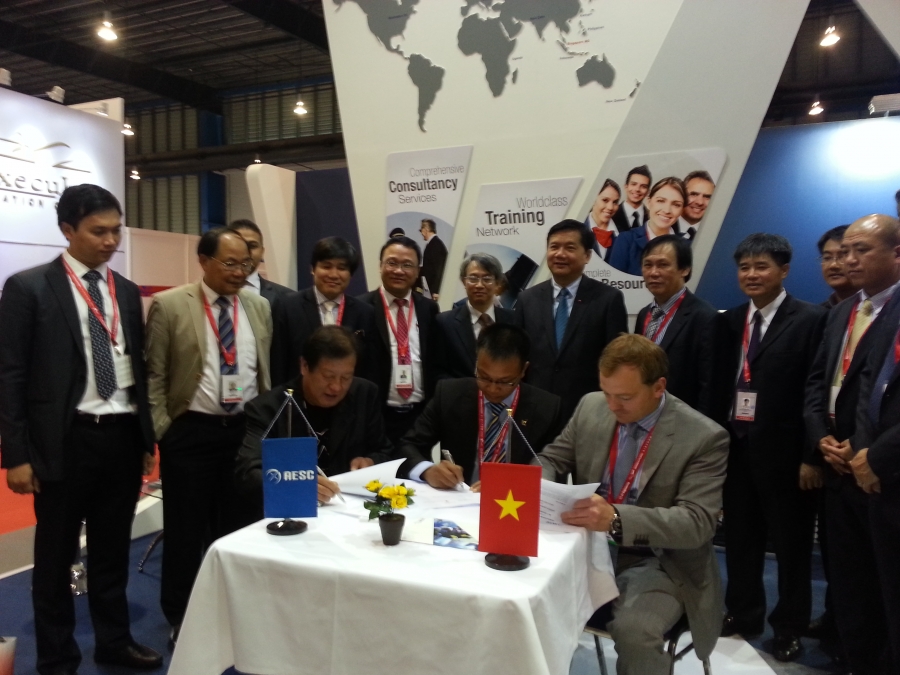 Attending the Airshow, apart from showing the capability of PMA part manufacturing, AESC has signed an MOU with Mil-com Aerospace Group of Singapore and Eagle Flight Training Limited of New Zealand in a Project to open a flight school, providing high quality of ab-initio pilot training in Vietnam to meet the demand of the rapid development of aviation industry in the region. It's an honour for AESC that Vietnam Minister of Transport, Mr. Dinh La Thang, paid a visit to AESC booth and attended the MOU signing ceremony.
AESC's participation in the Singapore Airshow 2014 has shown a big progress of Vietnam aviation industry.