AESC's dock for Myanmar National Airlines (MNA)
# Featured news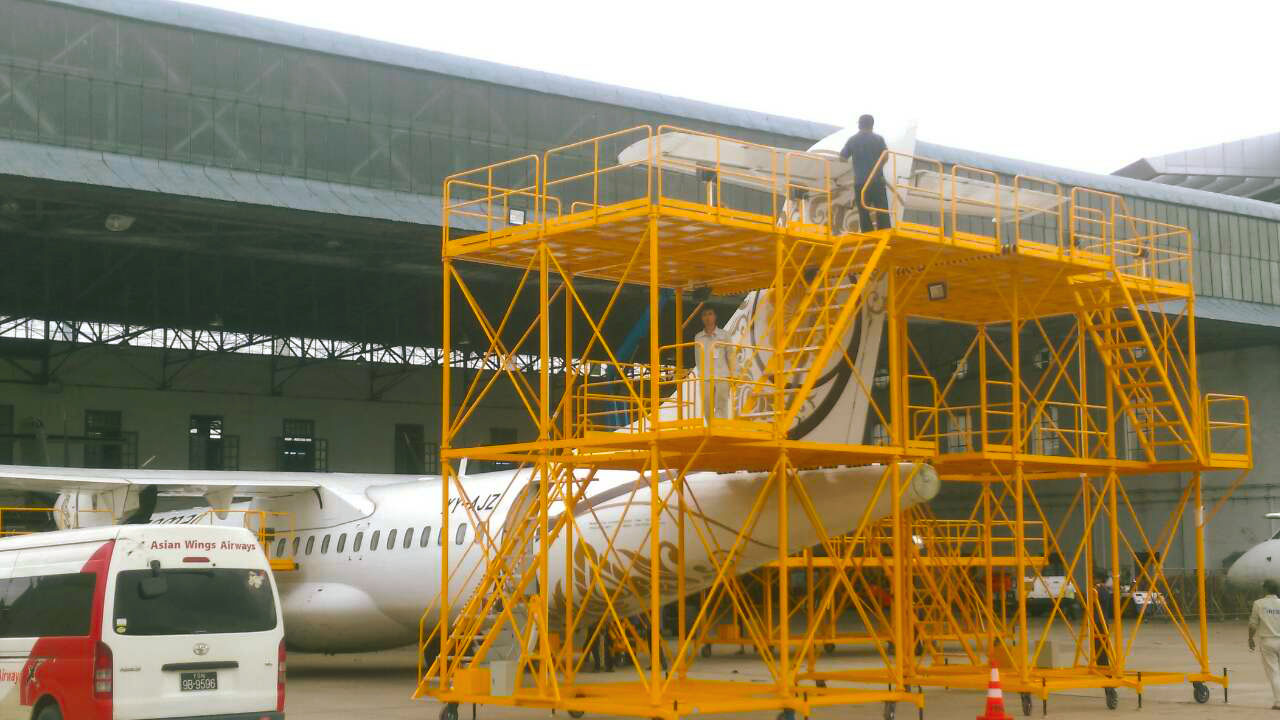 In order to complete this project, AESC sent a team of its professional engineers to Myanmar for more than a month to do the final installation work, adjustment and monitoring the operation of these Docking Platforms.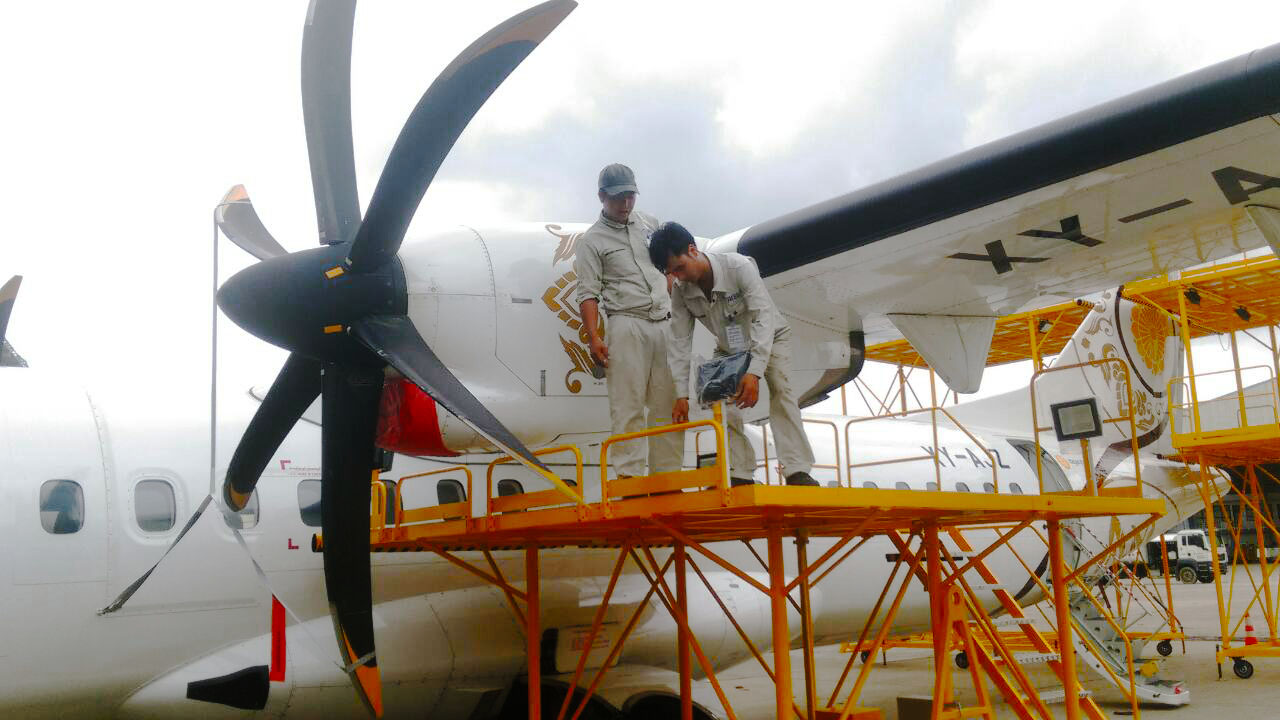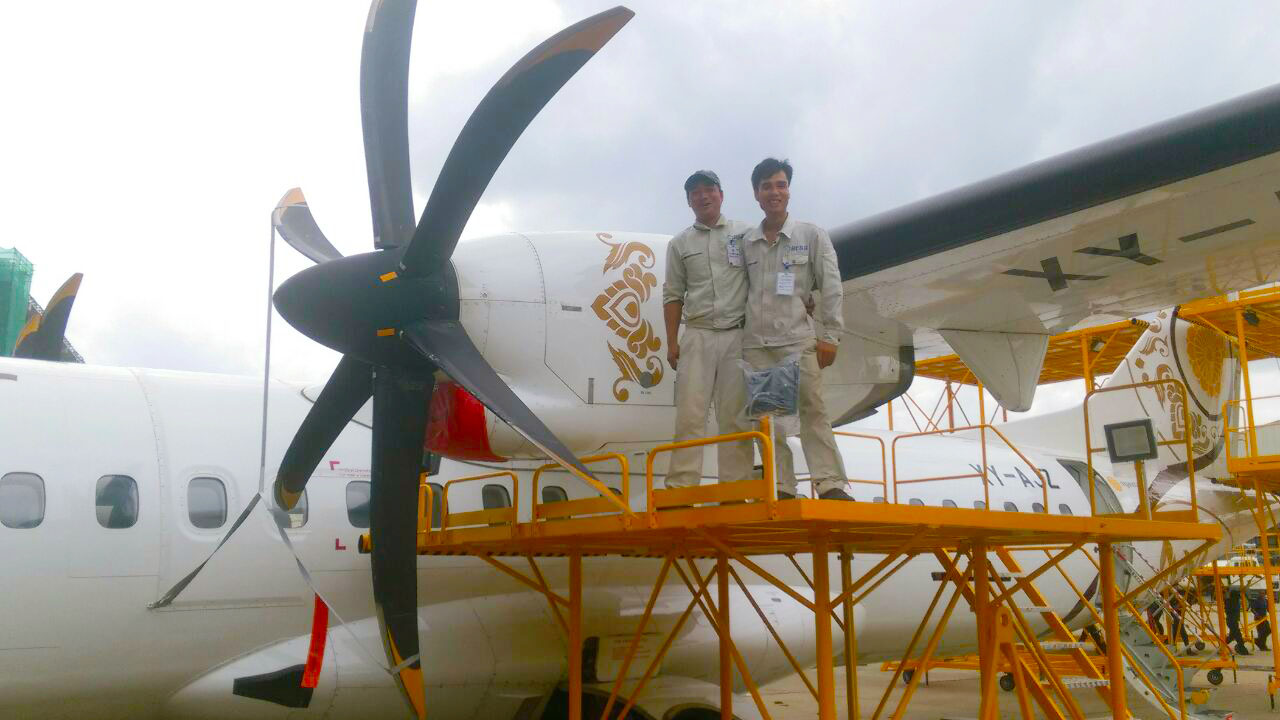 MROs need to equip docking platforms specifically designed for different aircraft types and different parts like nose, wing, fuselage, tail to facilitate the maintenance work. These docking platforms must be stable, fast-installation, easy-handling, mobile, versatile and of high quality.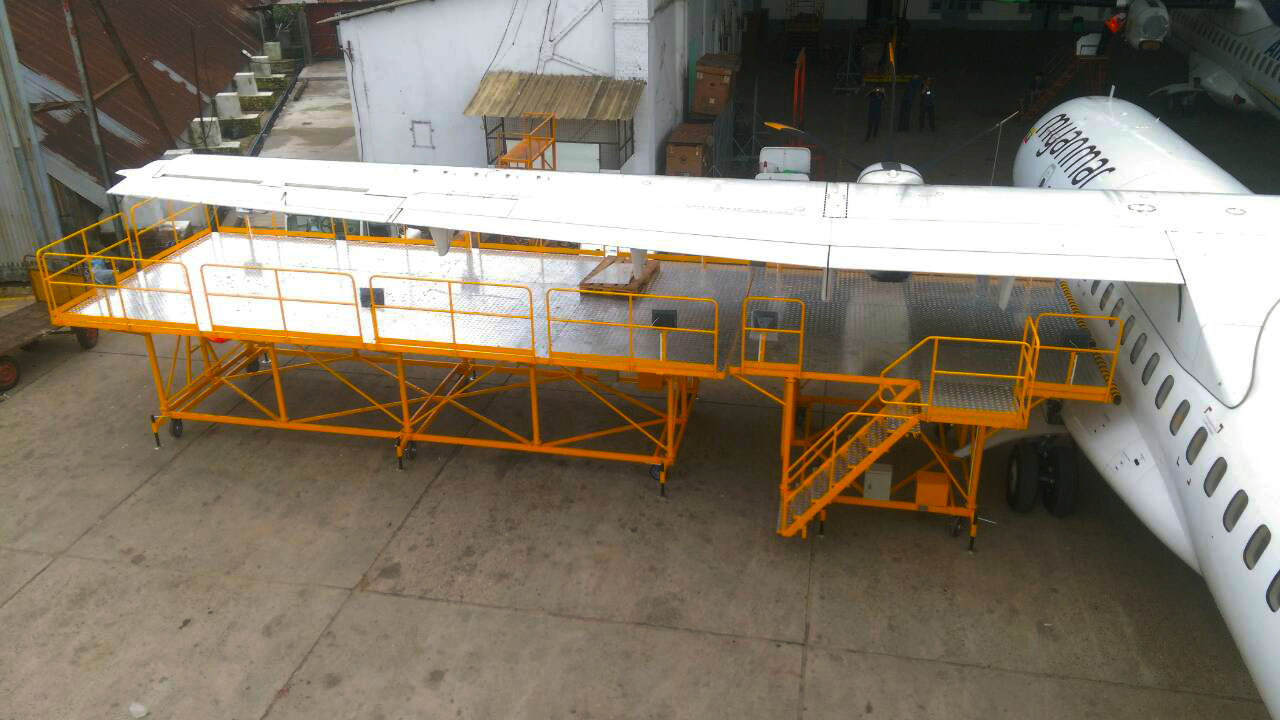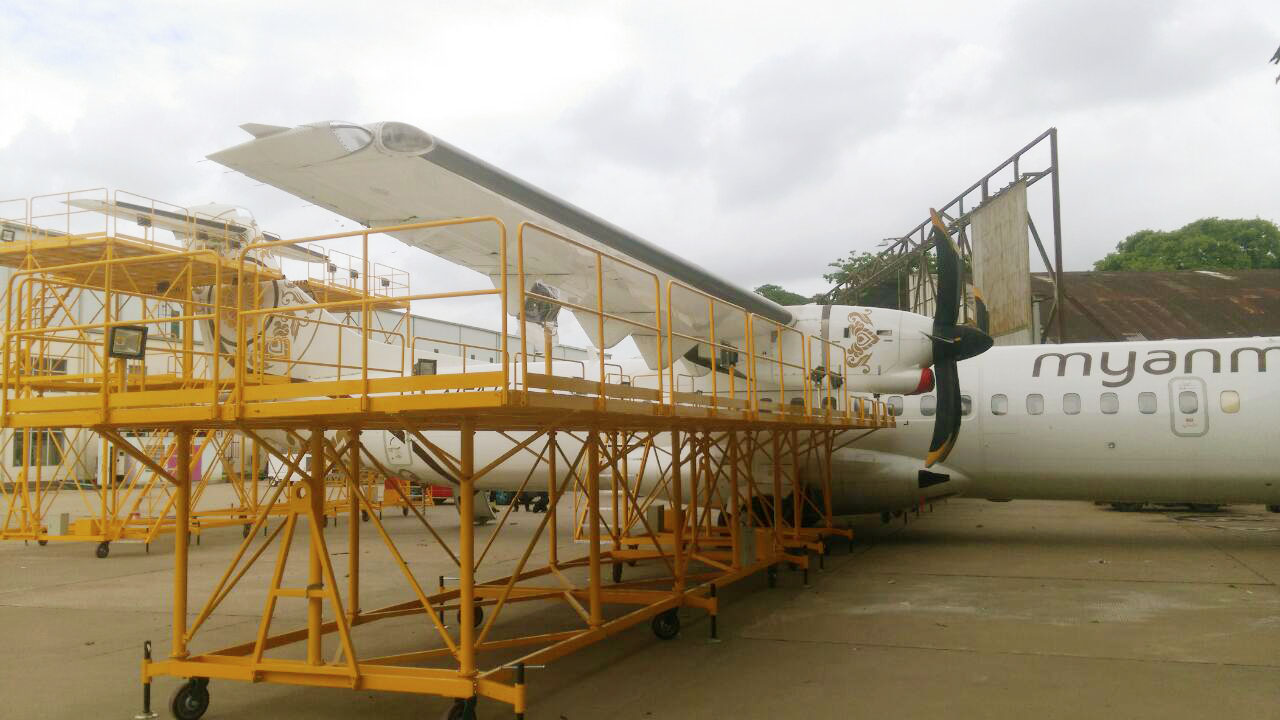 This product, once again, proved the leading position of AESC with the capability of designing and manufacturing of Ground Support Equipment (GSE) in the aviation industry.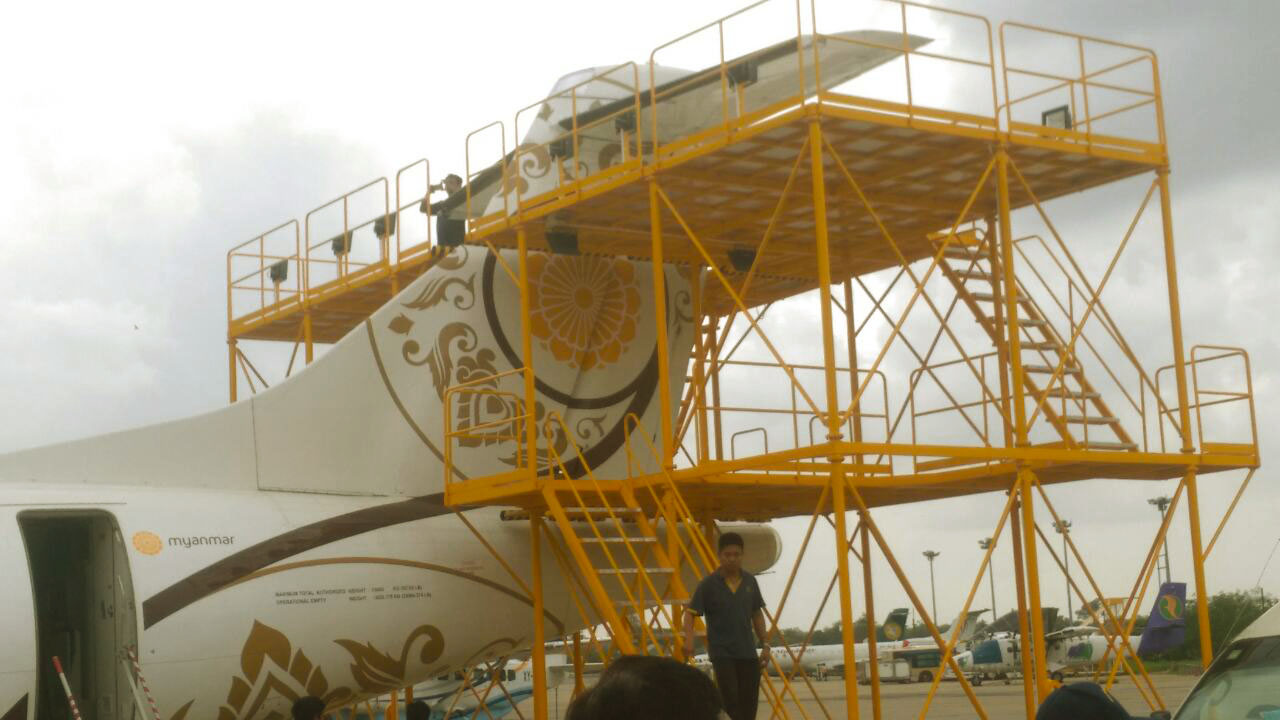 With its services and products of high quality, AESC has been increasingly recognized and gained trust with partners in Vietnam and the region.