AESC completes the A320 Cabin Mock up for VIAGS
# Featured news
AESC completed the final stage of installation of the Airbus 320 Cabin Mockup for Vietnam Airport Ground Services Company Limited (VIAGS) in June this year.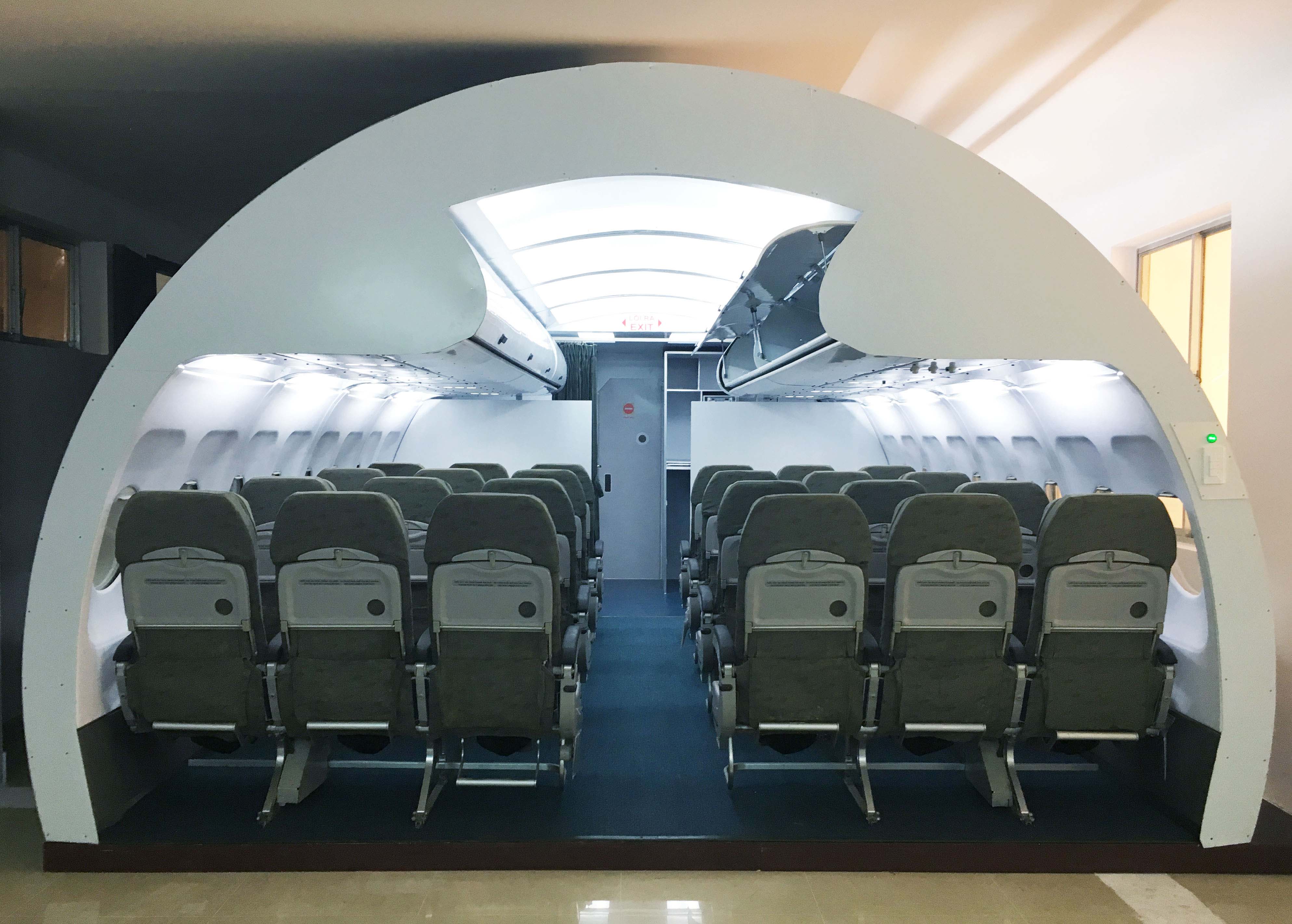 Cabin Mock up is an important equipment in aviation training, depending on the level of function and simulation, it can be used in safety training for cockpit and cabin crew, or it can be used in in-flight service training for cabin crew, or it can be used in deep cleaning training for the aircraft cleaning team.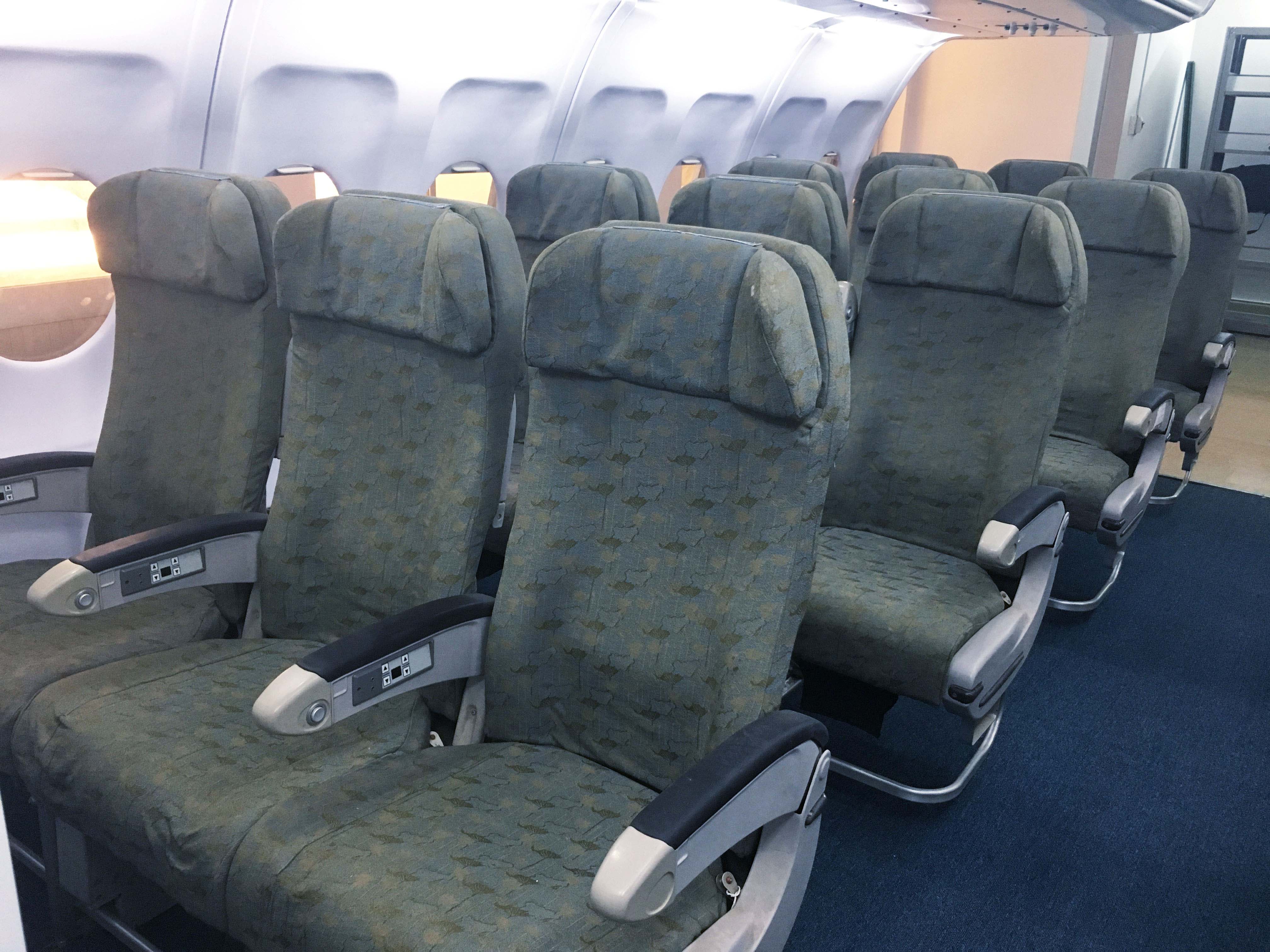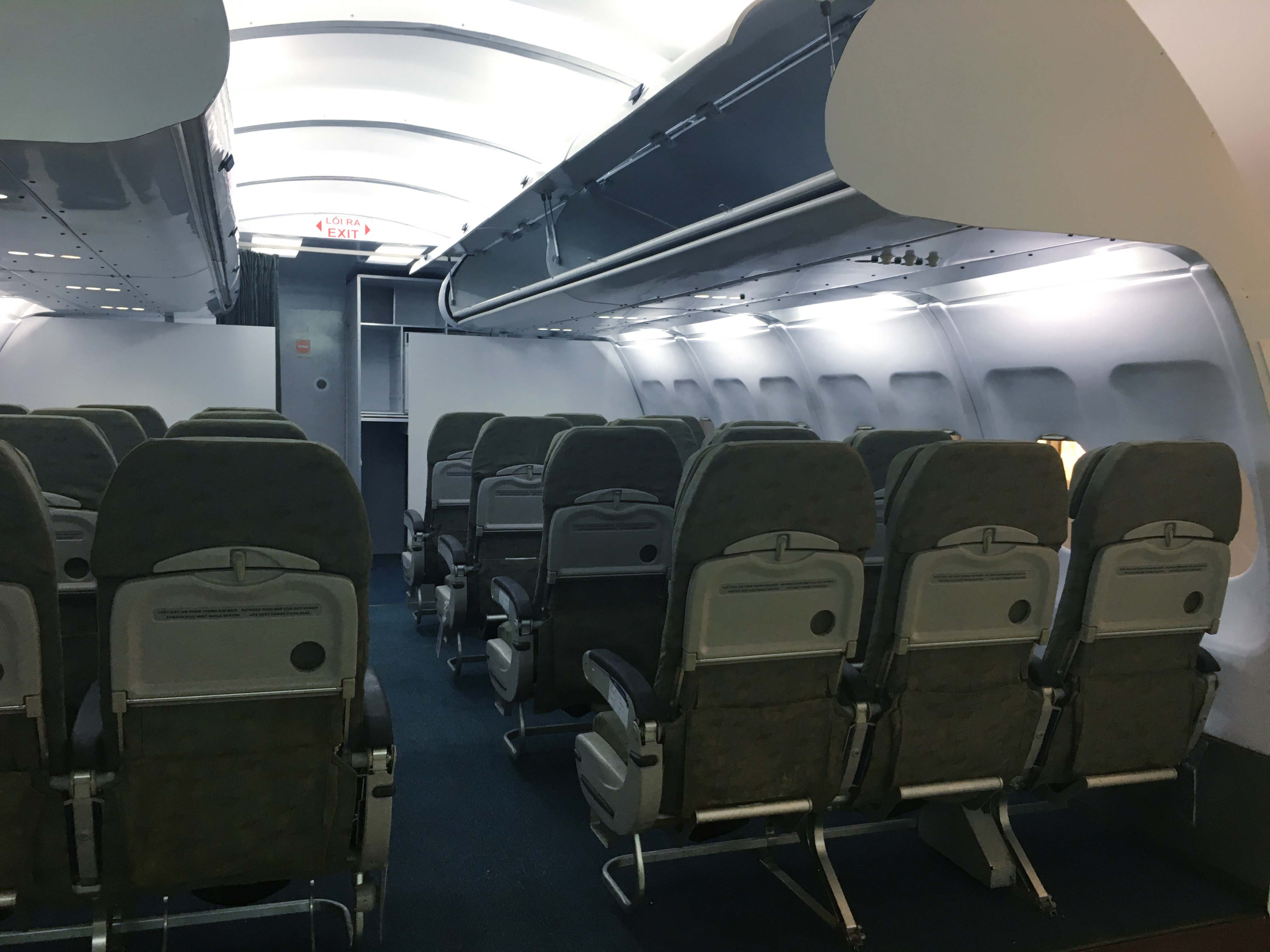 In order to have the simulated details accordance with aviation standards, the Design Team had to design each individual part, then the data were sent to Manufacturing Team. All final products must go through approval process and quality check.
Then, these parts were shipped for installation by the Technical Team at VIAGS facilities, 117 Hong Ha, Ward 2, Ho Chi Minh City.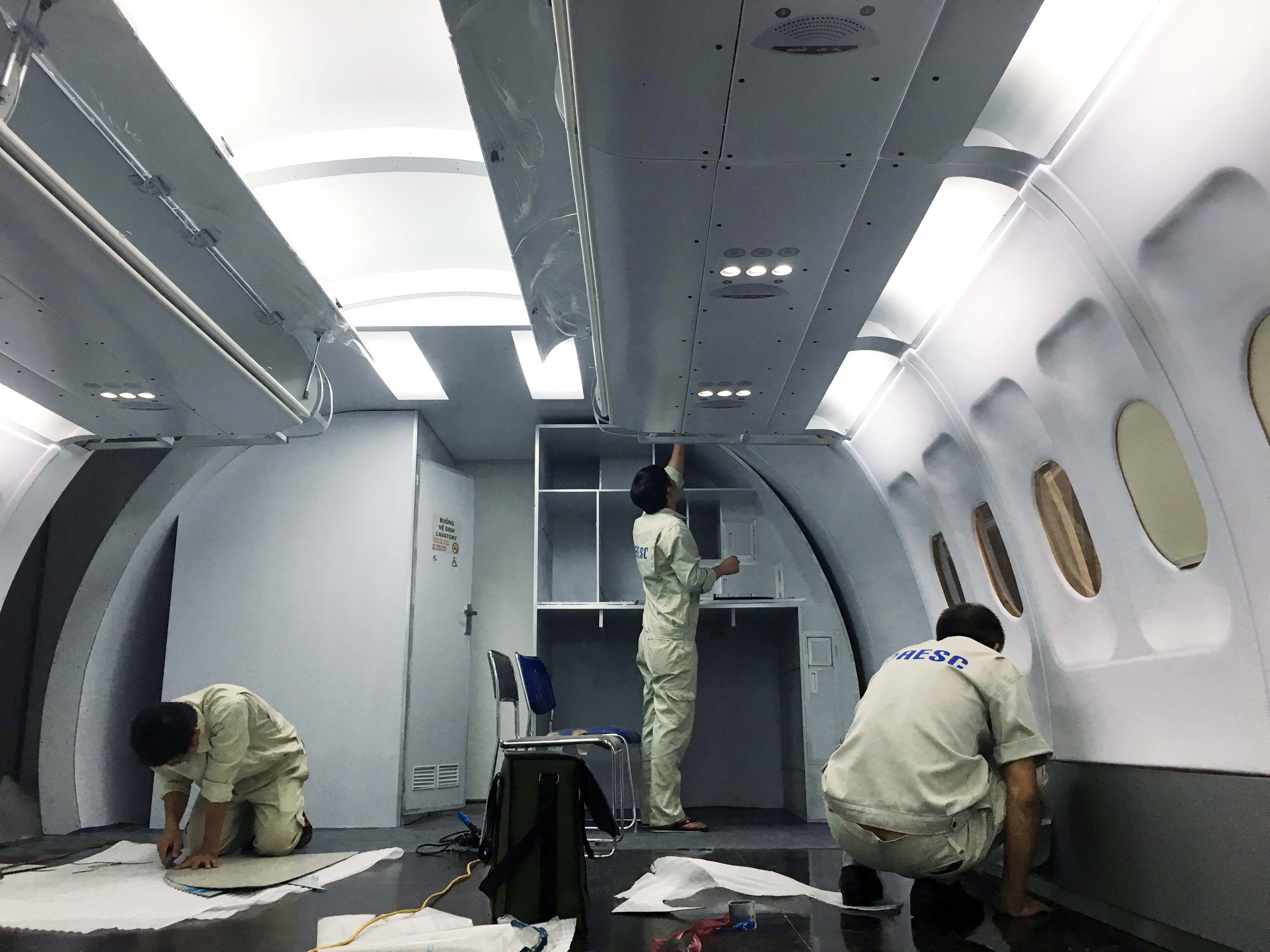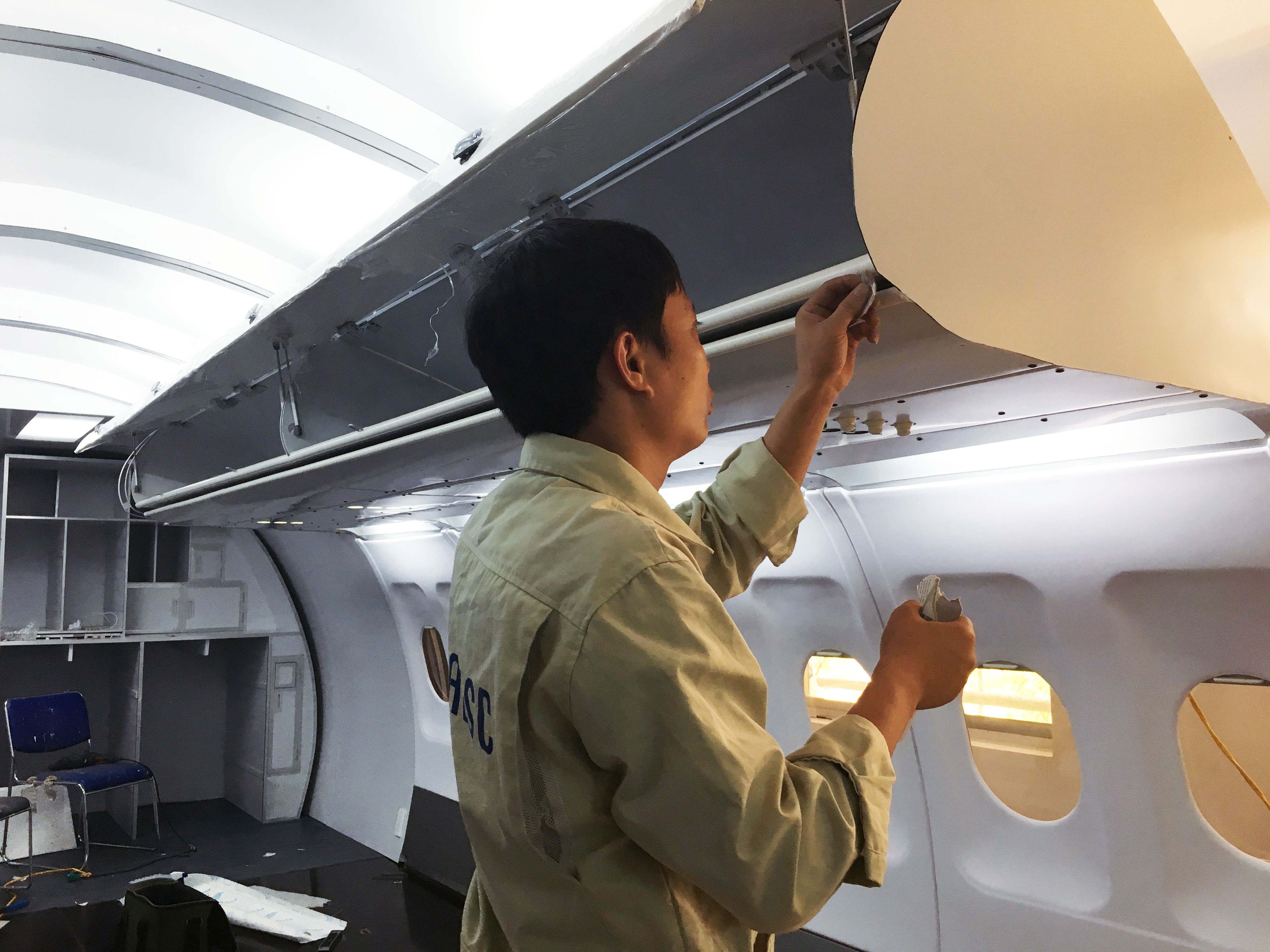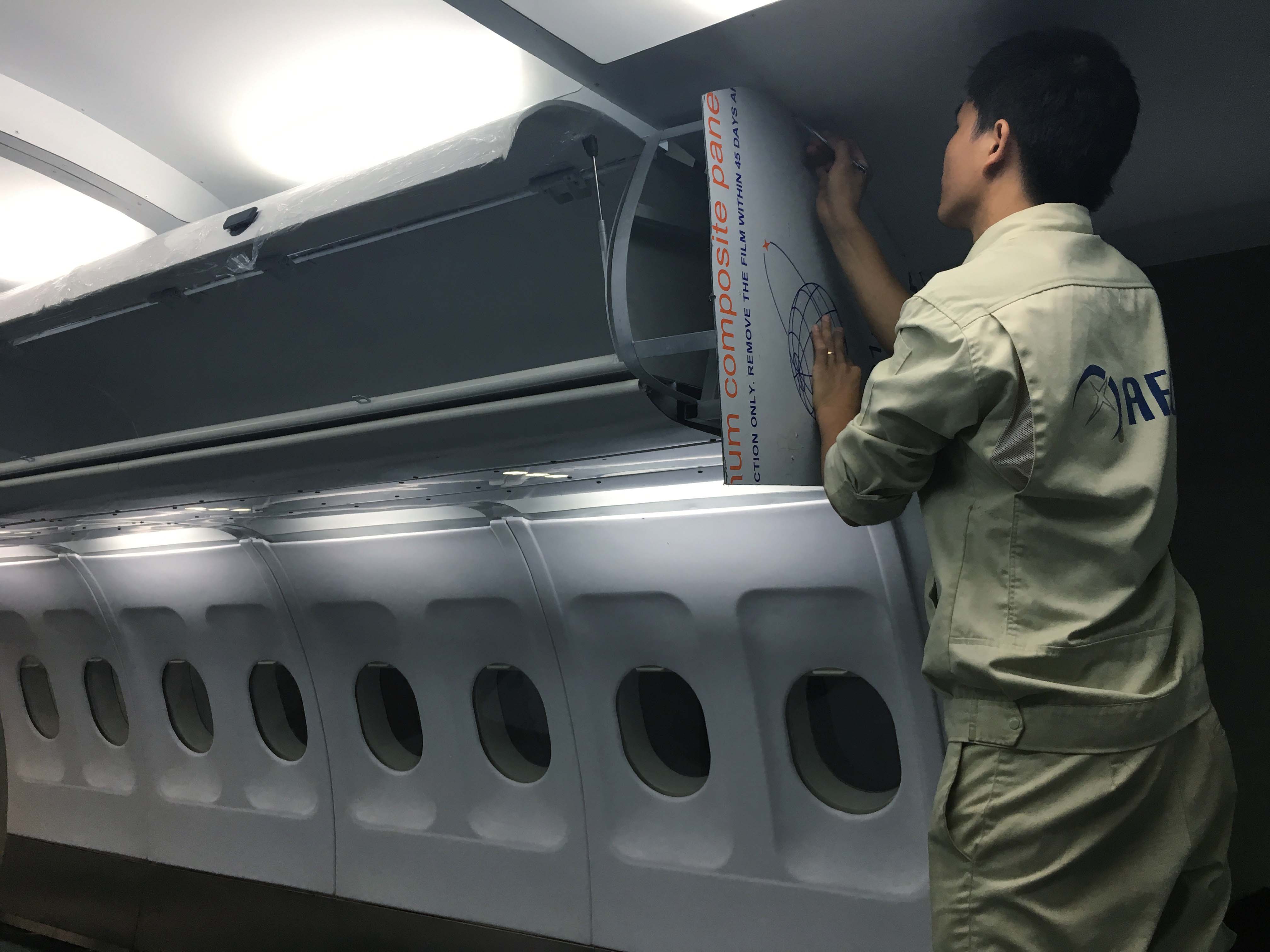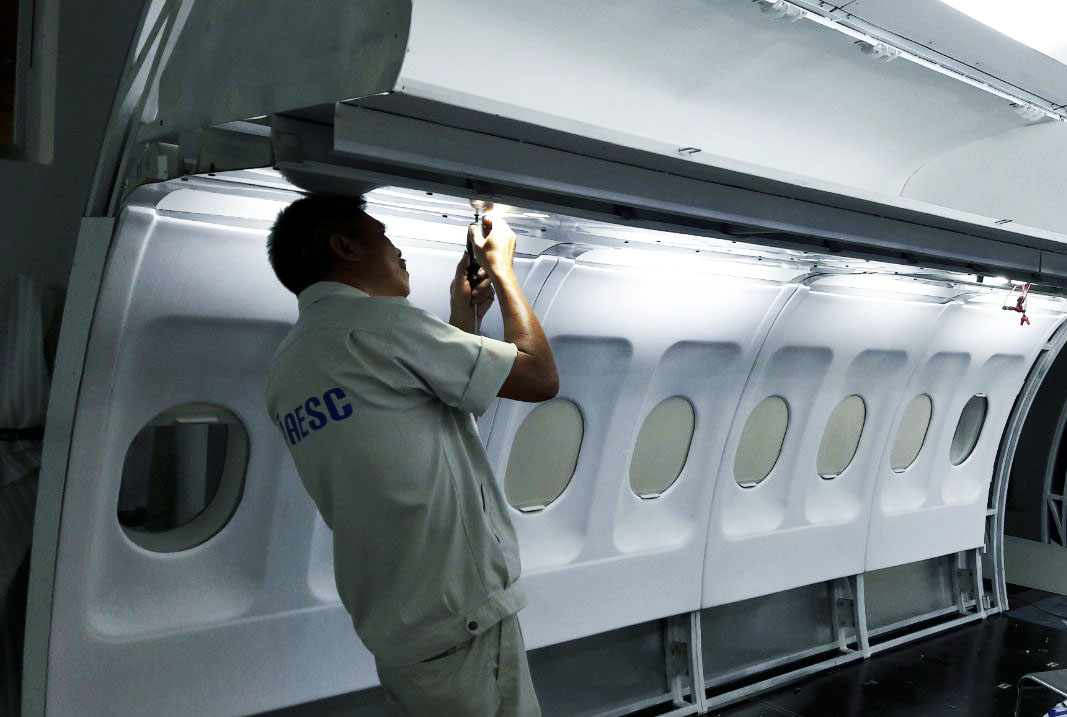 The Cabin Mockup is received with satisfaction from VIAGS. As "A True Aviation Partner", AESC is trying its best to bring more products and services of high quality with affordable price to customers within Vietnam and the region.