AESC's tail docking system at YAECO
# Featured news
On 8th December 2015, ATR tail docking system was officially delivered by AESC to Yangon Aircraft Engineering Company (YAECO), in Yangon, Myanmar.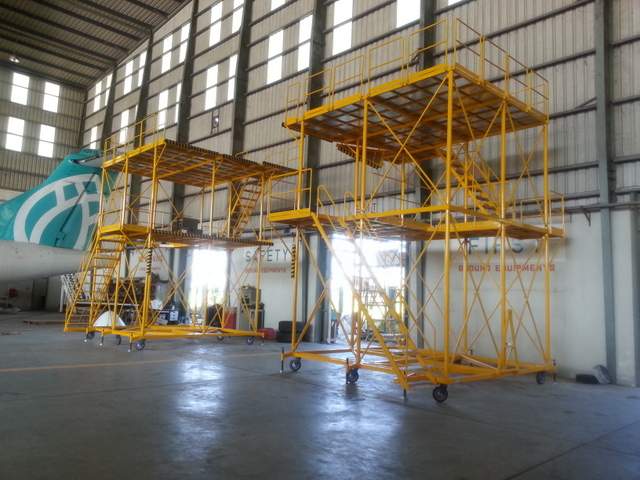 Together with maintenance stairs and docking system, passenger stairs, wheel trailer cart, nitrogen and oxygen cart, conveyor belt... are products of high quality designed and manufactured by AESC, which gain credibility from airlines customers in the region for their great value and affordable price. With creative design team, our products will ensure maximum customers' satisfaction even with sophisticated and special orders.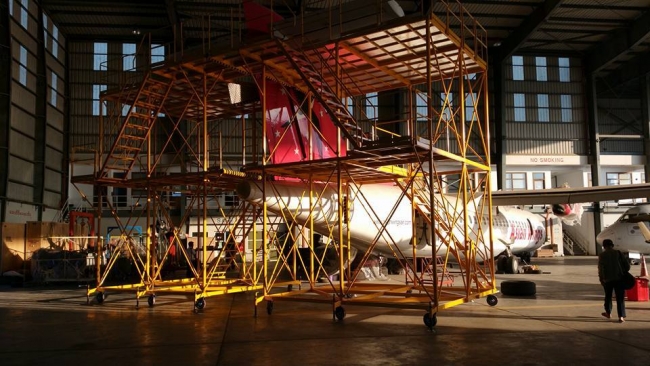 Till now, YAECO, one of AESC's strategic customers in this market region, is the only MCAR Part 145 approved maintenance organization in Myanmar, providing aircraft maintenance services on all types of ATR aircraft.
Established in 2008, AESC is the first privately-held company approved and certified by Civil Aviation Administration of Vietnam (CAAV) as a VAR 145 Maintenance Organization providing MRO service for aircraft component. After 8 years of development, AESC has been certified by both EASA and FAA as Part 145 Approved Maintenance Organization. AESC has expanded its capabilities to aircraft part designing and manufacturing, GSE manufacturing, part distributions, aviation consulting and aviation training.