Lao Airlines President official visit to AESC
# Featured news
On 10th Sep 2012, Lao Airlines delegation led by Dr. Somphone DOUANGDARA, President of LA paid an official visit to AESC. The members also included Mrs. Leungsamay LEUANGVANXAY - Financial Vice President, Mr. Saleum – Commercial Director, Mrs Olazone, Head of Lao Airlines represenntative office in Vietnam. The visit aimed at developing the overall cooperation between two companies.
Dr. Somphone expressed his special interest when observing the capabilities of AESC in engineering and manufacturing areas. He expected the cooperation between two parties will bring in tremendous results in coming years, especially when the fleet of Lao Airlines would obtain 20 aircrafts by 2015 with A321/320/ATR72/MA60.
Until recently, AESC has provided various services to Lao Airlines, such as overhaul and repair of aircraft components, manufacturing of GSE, setting up of wheel shop, battery shop, composite repair, seat and safety equipment repair.
AESC also provide training courses in different fields, like basic course for technician, type courses, special courses for cabin crew, ground staff, quality staff and flight operation officer. Two sides are considering the possibility of setting up a joint venture for a maintenance company in Lao, which will fully support Lao Airlines fleet and other airlines that may request the service.
Dr. Somphone also met with Lao Airlines new recruit technical staff who are now attending a four and half month basic course at AESC. The students have been learning actively and will apply all the knowledge and skill to their actual work when returning to Lao Airlines. They will be key technical staff in the future.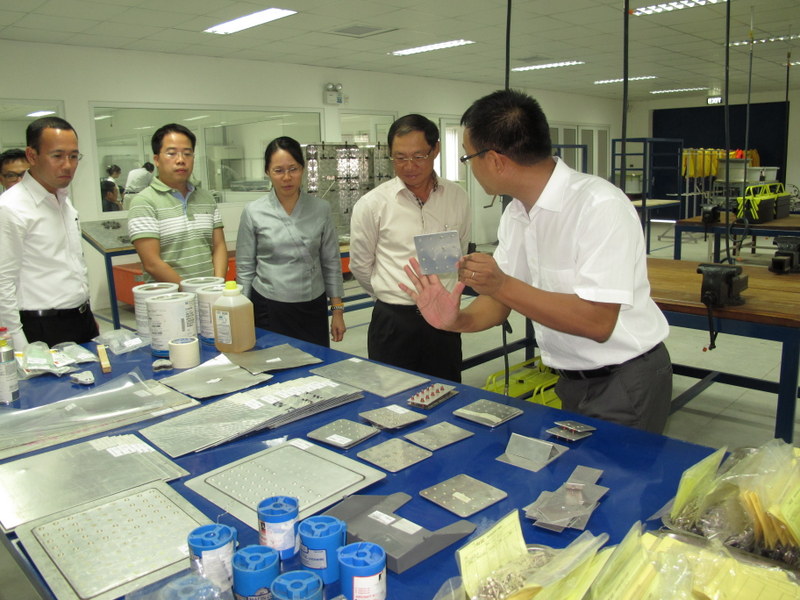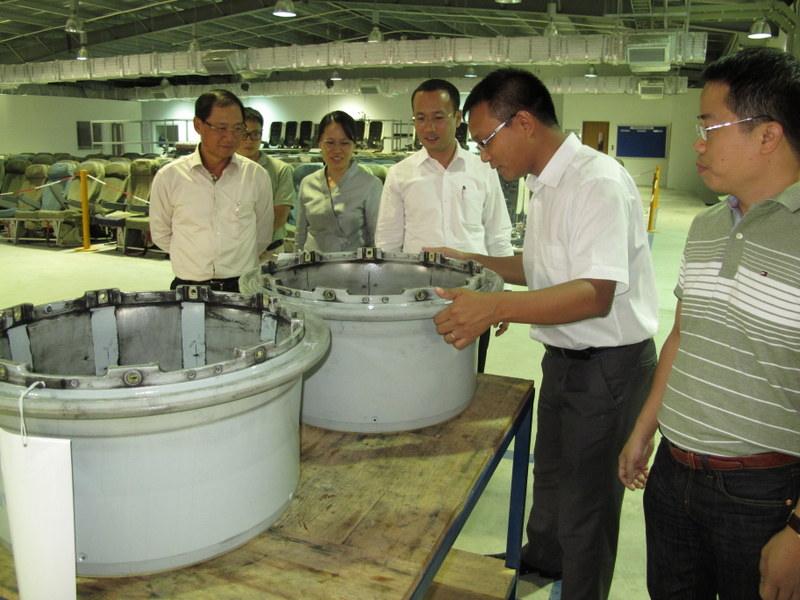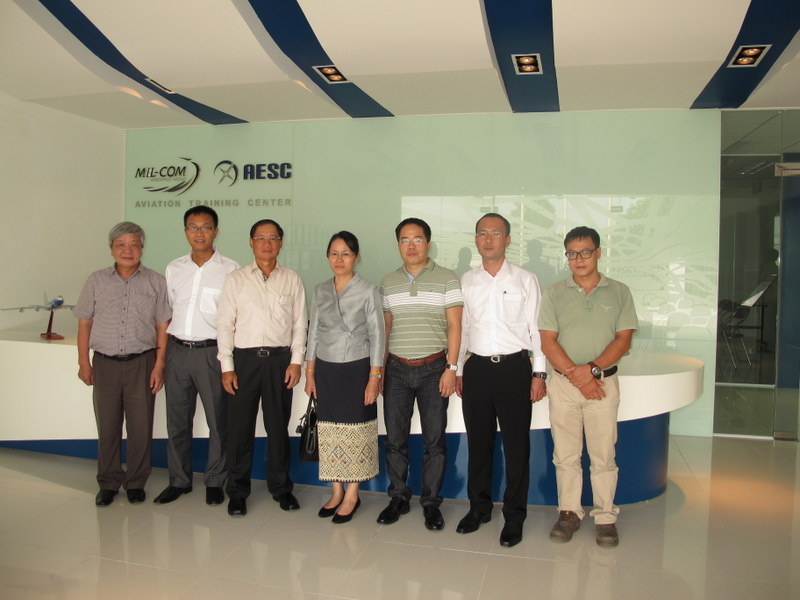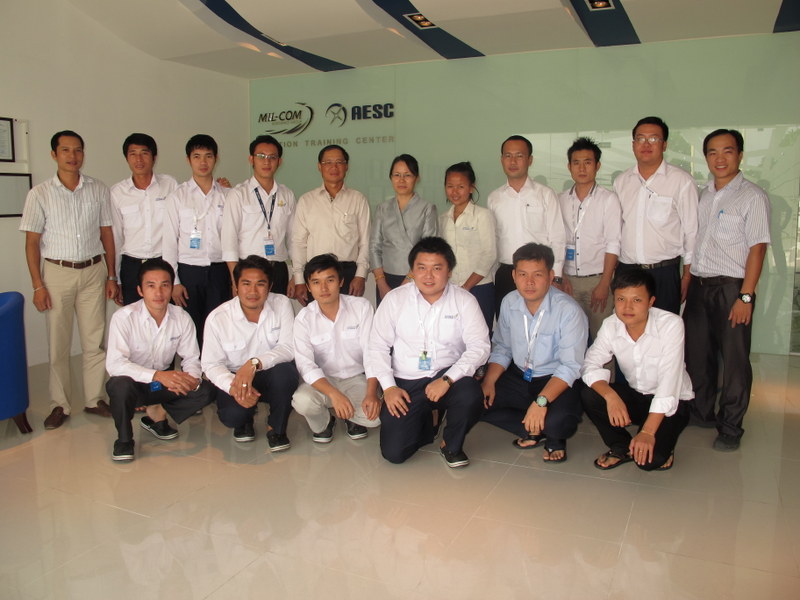 AESC had successfully handed over to Vietjet Air two towable baggage conveyor belts
After two months of designing and manufacturing, AESC had successfully handed over to Vietjet Air two towable baggage conveyor belts, model BL-800. The conveyor belt was the first range of product that was designed and made by a local aviation engineering company. This event marked a significant step for the localization of manufacturing of Ground Support Equipment in Vietnam. The equipment was granted the operational technical approval certificate from CAAV (under the decision 4170/QĐ-CHK 28 Sep 2012) after a strict testing schedule implemented by Military Safety Technical Calibration Centre and by Department of Science, Technology and Environment of CAAV, according to CAAV standards.
The conveyor belts were timely brought into service at Cat Bi Airport on the occasion of inauguration flight of Vietjet from Hochiminh City to Haiphong. The 90% localization of this range of product will definitely help not only airlines, but also airport operators to have access to more economical and good quality equipments, and thus bring about good efficiency in terms of passenger handling.