AESC - SOFEMA AVIATION SERVICES COOPERATION
# Featured news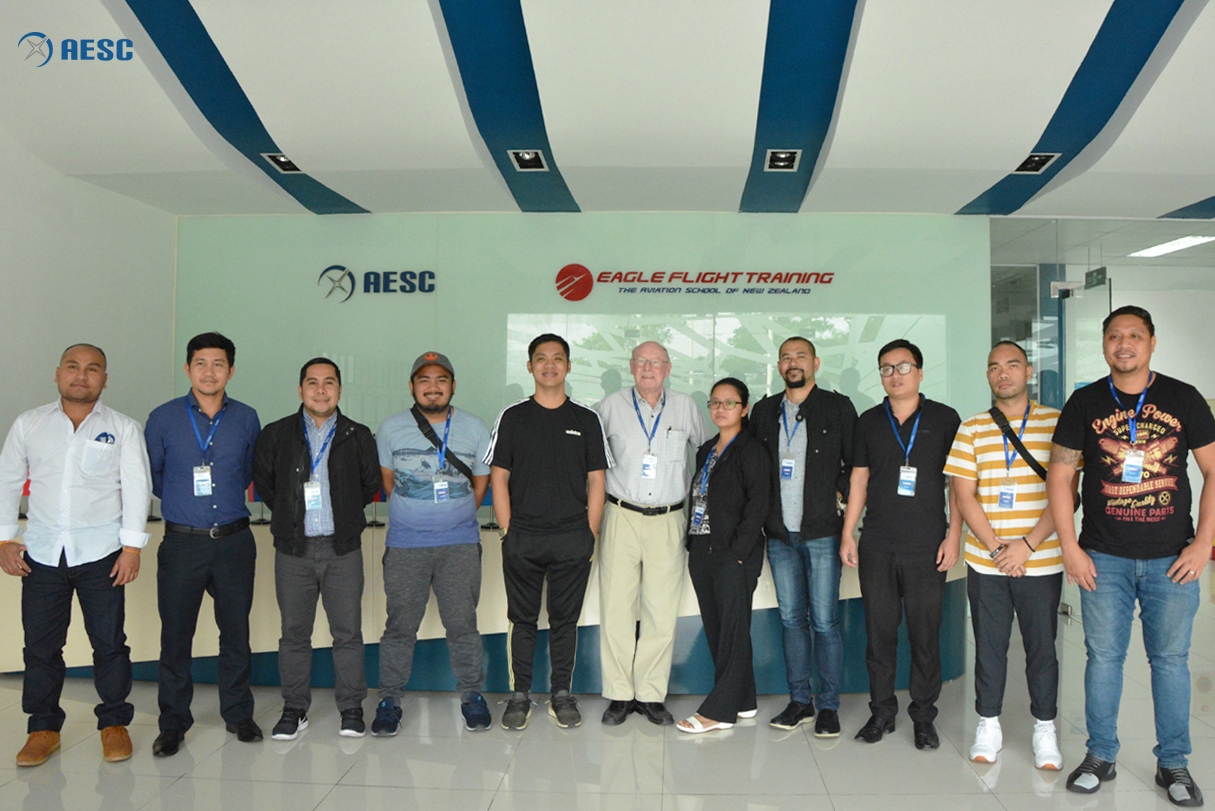 From March 4 to 8, 2019, Aviation Engineering Services Joint Stock Company (AESC) cooperated with SOFEMA Aviation Services (SAS), an airline training and consulting organization of Bulgaria, to organize 3 short training courses in Stores Incoming Inspection, EASA Aviation Compliance Management and Auditing and EASA Part M Essentials for Large Aircraft. This collaboration is considered to mark the long-term relationship of the tw­­o companies. Let's listen to some of the teachers 'and students' sharing.
Good morning teacher. Welcome back to Vietnam. Can you introduce a bit about yourself?
My name is Albert Fyfe, teacher at Sofema. I have for worked in the airline industry for more than 55 years, and have been involved in teaching for more than 50 years. This is the second time I came to Vietnam to teach this course.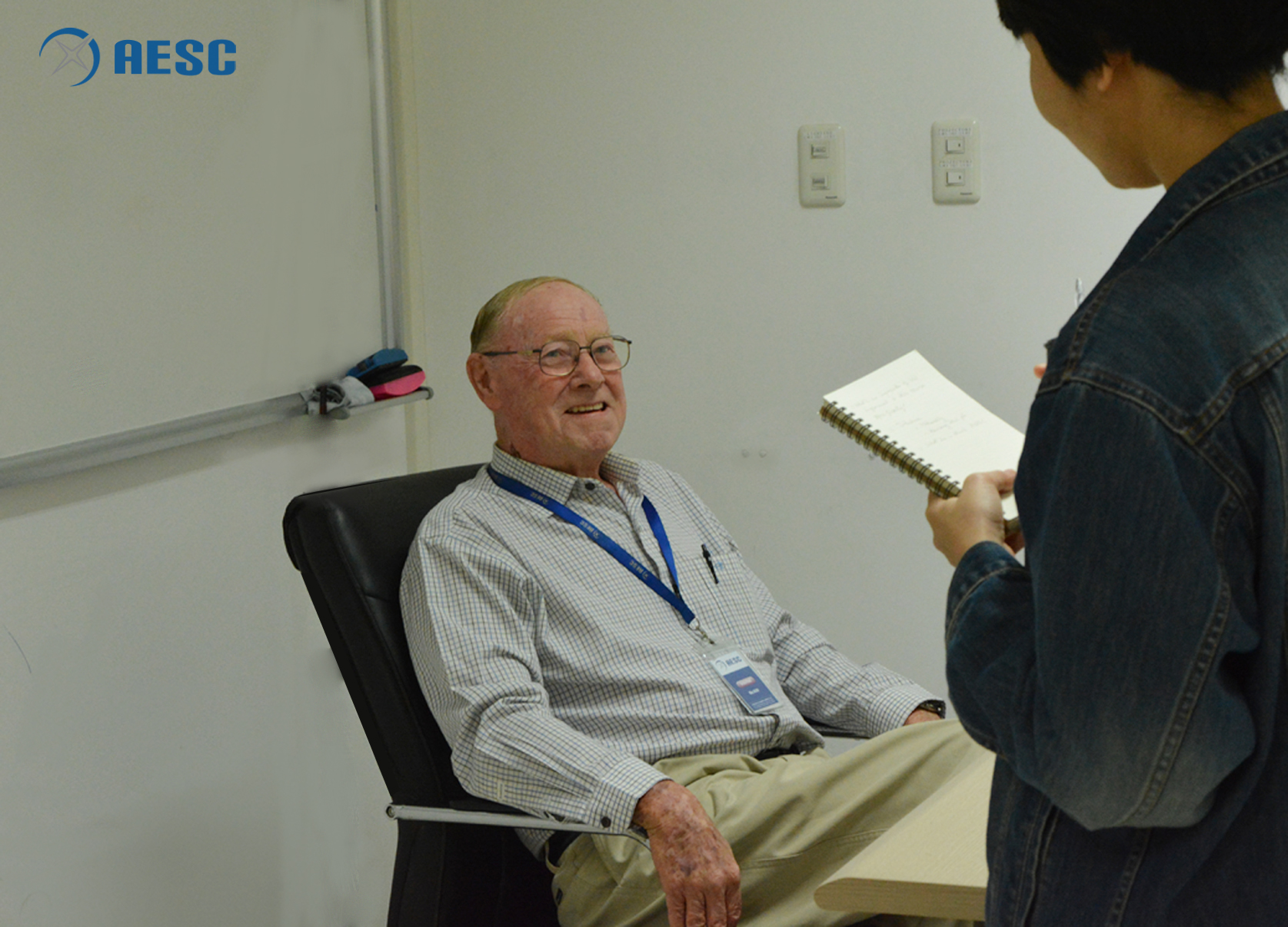 As a teacher, which in each course according what factors make it different?
I have involved in many courses. The syllabus, learning time and depth based on EASA's standard knowledge are developed according to the actual activities, the level of student learning as well as the requirements from the company.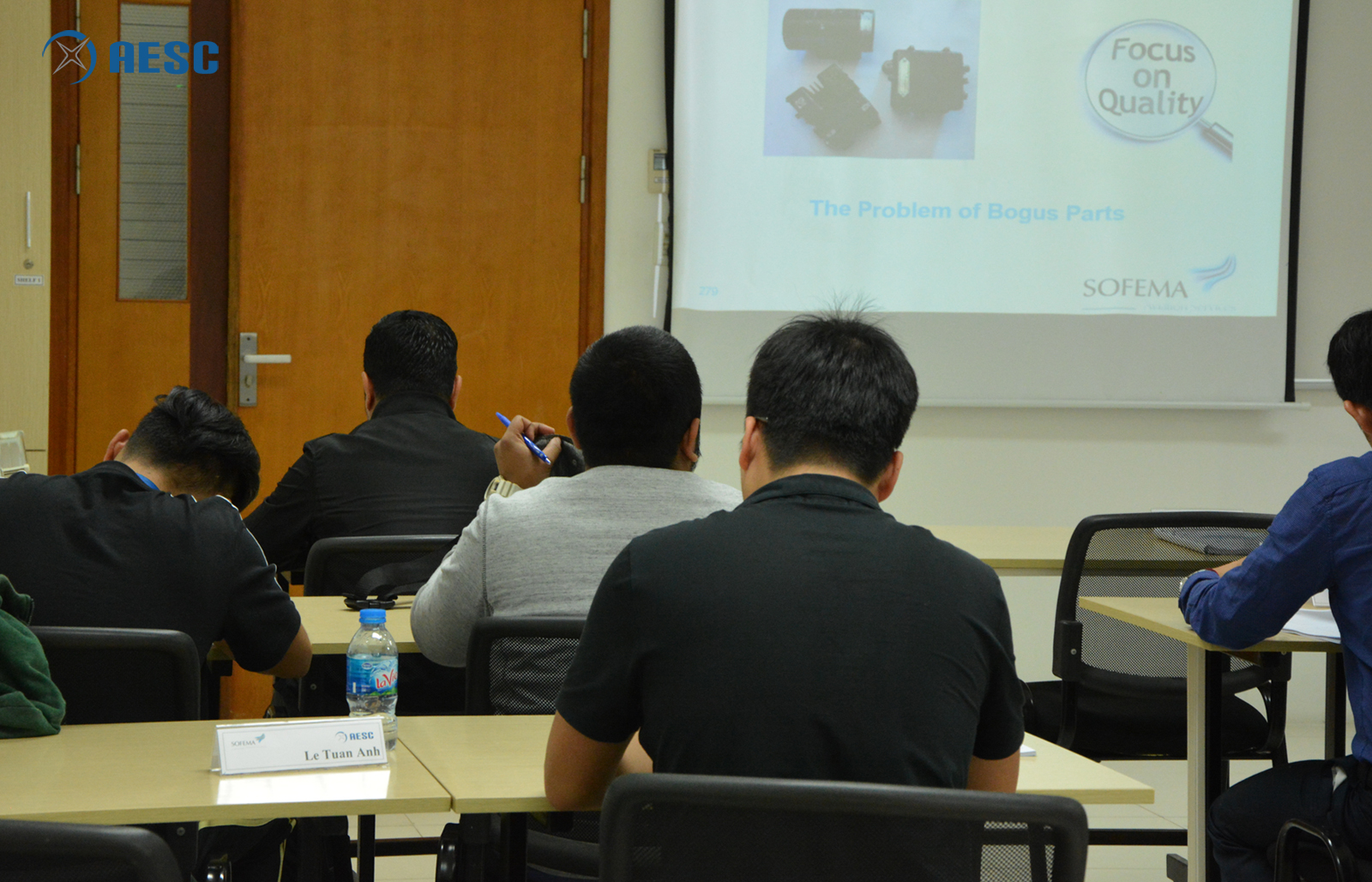 At the end of the course, what impressed you?

Talking about AESC, teaching here is an eye-opening experience for me. I am very impressed with how the company's operation and facilities. Everything is well organized, economical and effective because your company opens classes for people in need from many places. For instant, most students in this class are Filipinos; only two of them are from Laos, so if you organize a single class for only two people, the cost will be more expensive than how AESC is doing.

Thank you for your sharing.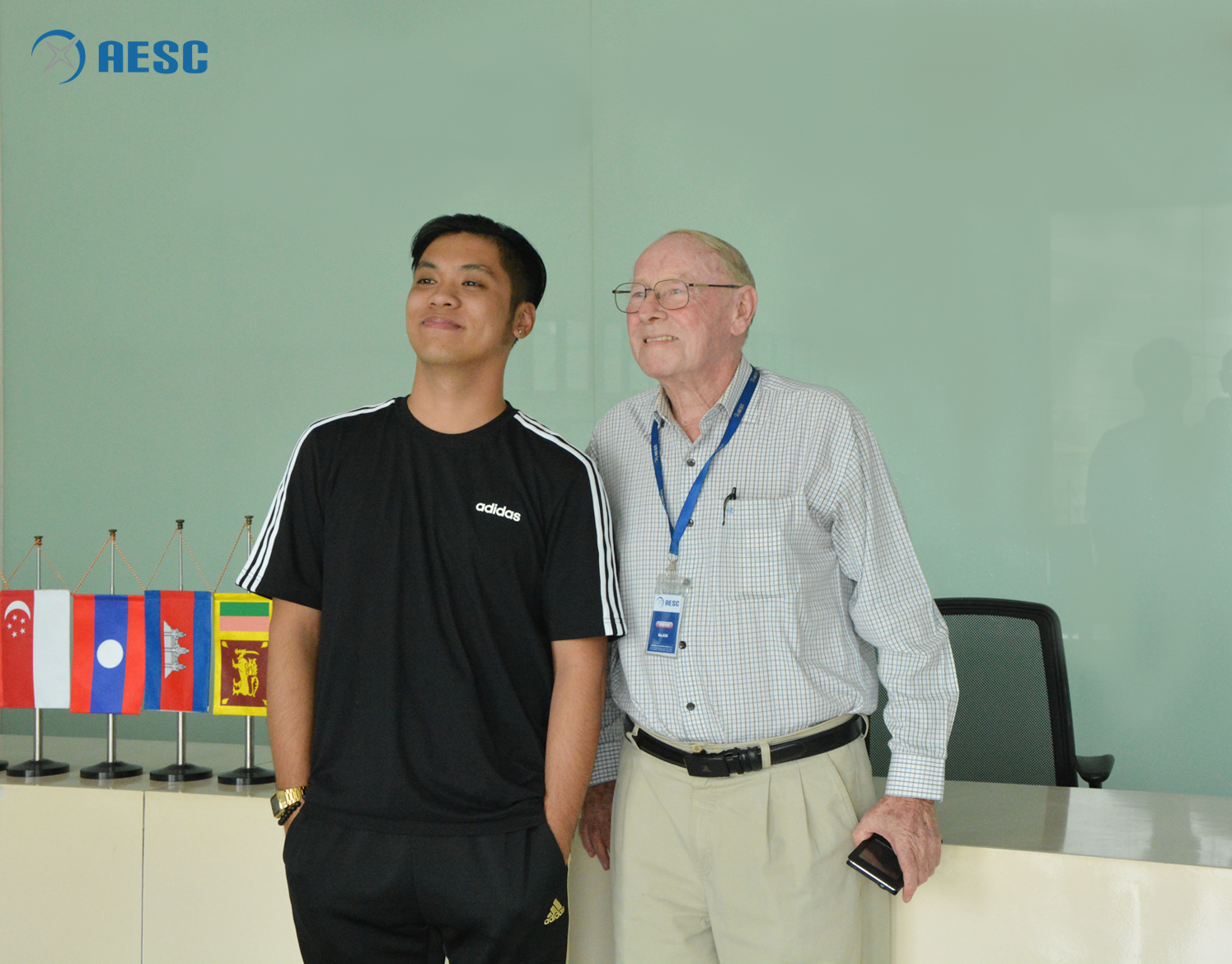 As a student who directly learns and experiences, how do you evaluate this course?
Mr. Jeffry Regala, currently a Cebu Pacific Air warehouse employee from the Philippines, shared: "This course is satisfying thanks to the teacher's enthusiast along with detailed and practical lesson. Also the modern facilities and quality of service brings us lots of comfort."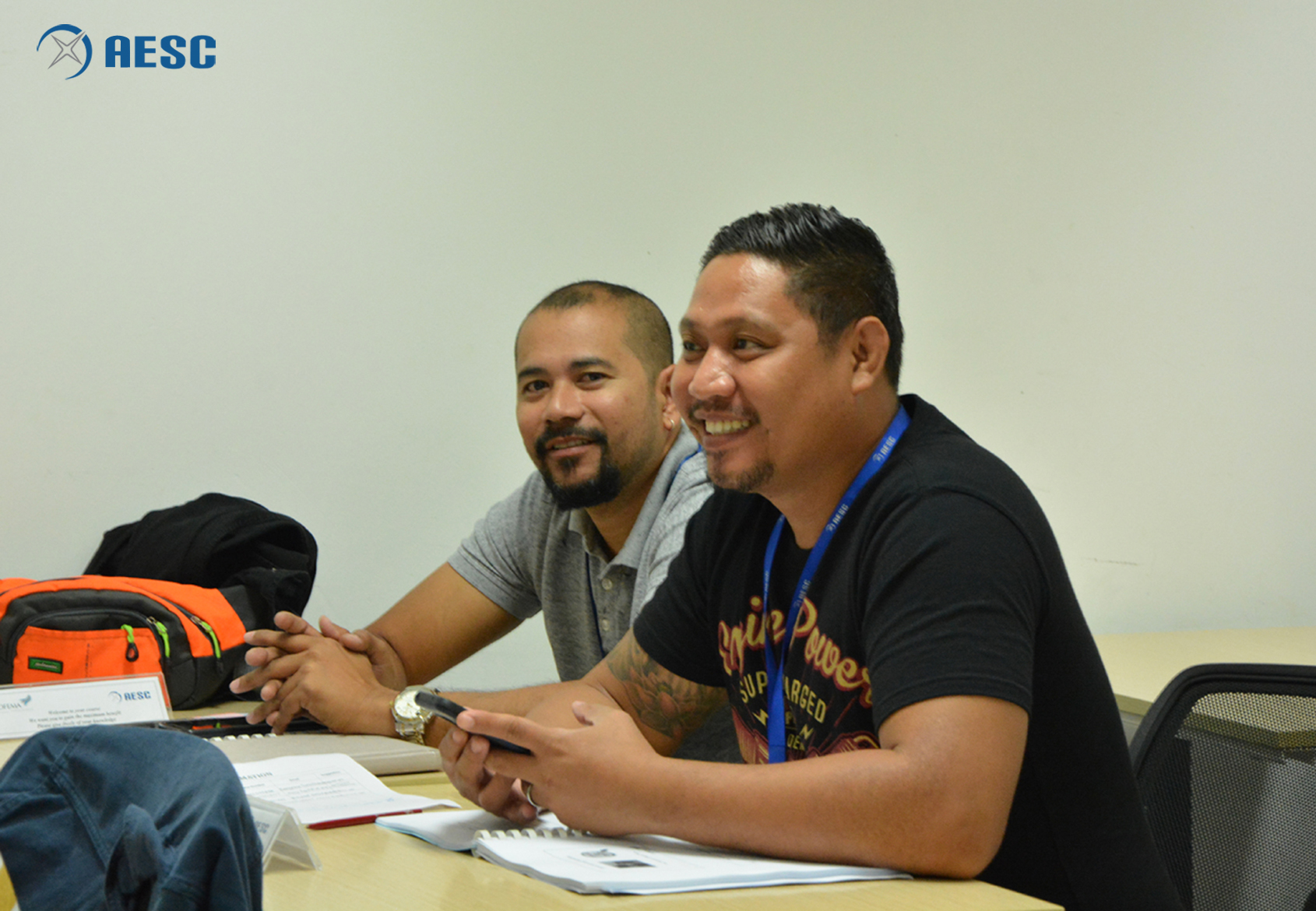 Mr. Tuan, a Vietnamese student, also shared: Although I have known AESC for a long time, this is the first time I have come to the company headquarters. Besides the helpful course, I'm impressed with your working style which shows professionalism.

As the host, we would like to know from an abroad student about your most interesting moment while studying in a foreign environment. 

Mr. Phanthai Deng - a student from Lao Skyway, gives a witty answer: "This is the second time I've come to Vietnam. What makes me most excited about the S-shaped land is the friendliness of the people in general and AESC staff in particular. Besides, the food here is very delicious, especially the "fried leaves" that I have just enjoyed during lunch.

Thank you guys, good work!